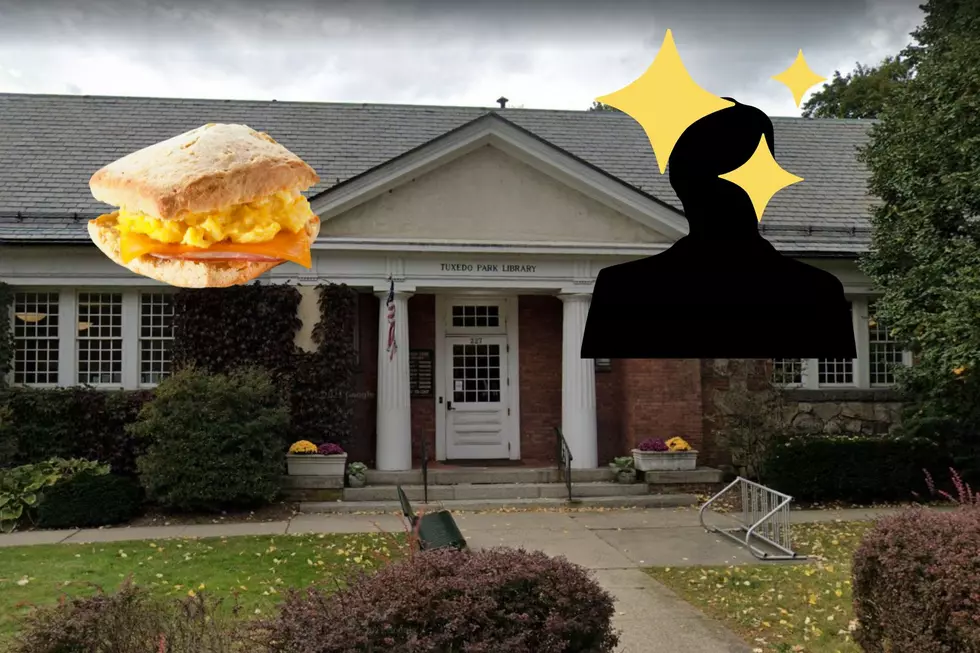 4 Things You Might Not Know About Tuxedo, New York
Google Maps/Canva
One of Orange County's best Tuxedo and Tuxedo Park is known for many things but these four things might surprise you.
Over the years we have learned lots of things about some of the smaller hometowns in the Hudson Valley. One of those towns, Tuxedo and Tuxedo Park has a lot of history, we've told you about it being the home to the super popular New York Renaissance Faire and possibly being the birthplace of the tuxedo that some wear when they are feeling fancy, but did you know about these four things?
Tuxedo Club
As far as we can tell the club itself (Tuxedo Park) opened in 1886 and in the beginning it was going to be a hunting-and-fishing resort that would surround the 291-acre Tuxedo Lake according to Wikipedia. After 18 months of nonstop work, the club opened with 40 buildings. A boathouse, a school, a hospital, a racetrack, a golf course, indoor tennis courts, a game preserve, breeding ponds, a swimming pool, an electrified toboggan run, a train station, a library, a post office, and three churches. All three churches are still standing today!
Inspection Checks
One thing every motor vehicle that is on the road in New York has to have is a legal inspection sticker. The sticker states that the car it's on has passed all safety tests and is safe to be on the road. John from Warwick texted us to let us know that, "Tuxedo is known for their inspection checks usually on a Friday. Always a fun way to end the work week!" We can't confirm if they hold more inspection checks in Tuxedo than in other Hudson Valley towns but will share John's message so that everyone is aware...LOL.
Whoopi Goldberg & Oprah Once Lived in Tuxedo?
I understand this is how rumors start but we got a text message from Cheryl in Chester who said, "I believe Oprah Winfrey had a house in Tuxedo Park". I've looked high and low to see if this is true or not but haven't been able to confirm but have confirmed that Oprah does have more houses across the United States than any one person needs...LOL! Dan from Pine Bush texted, "Whoopui once lived in Tuxedo Park!" Same story with Whoopi as with Oprah...LOL!
The Best "BEC" Sandwich is in Tuxedo
One of the most popular breakfast sandwiches in the world, the bacon, egg, and cheese get a nice twist at one place in Tuxedo Park. Bob texted us, "Bentley's Deli has the best bacon egg and cheese on a Rockland bakery roll." Why? From what we are being told, the addition of the "Rockland Roll" is key to making it the best. Bentley's Deli & Cafe is located at 233 NY-17, Tuxedo Park, NY.
The Abandoned Red Apple Rest in Tuxedo, New York
WARNING: Under no circumstances should you enter this property. By doing so you risk bodily harm and/or prosecution for trespassing on private property.
12 of the Hudson Valleys Most Gorgeous Fall Wedding Venues
12 of the best Hudson Valley fall wedding venues.