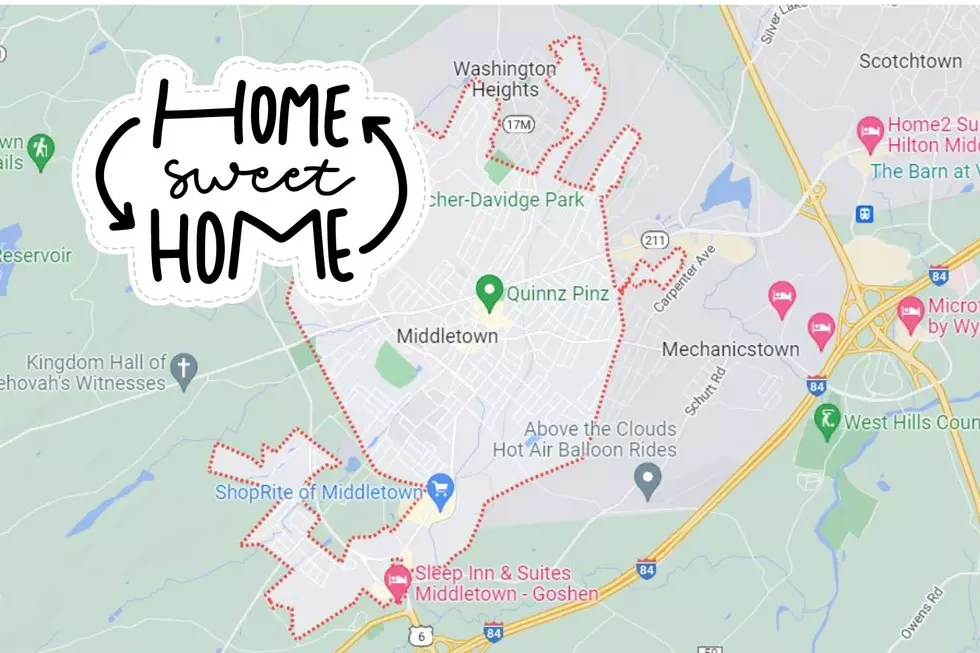 Why Middletown New York is More than Just Shopping
Canva / Google
For the last Hometown of the week for 2022 the Wolf and your local Hometown Stewart's Shop is putting the spotlight on Middletown, New York. Situated in Orange County with a population of just over 30,000 people after the last census according to Wikipedia Middletown this town has lots to offer. Located near State Route 84 and State Route 17 which is about to officially become State Route 86 with Route 211 running through it, Middletown literally is the crossroads of Orange County.
Many of you checked in to tell us about growing up in Middletown. It is true the Wallkill end of town has really changed. The Galleria at Crystal Run wasn't even built when I made my first trip to Middletown with my Mom to go to Playtogs.
You didn't grow up in Orange County without going to Middletown for the Orange County Fair and the Orange County Fair Speedway. You may recall that we started 2022 with a concert at the Orange County Fair Arena, Scotty McCreery the Same Truck Tour. The Orange County Fair Grounds was known for holding great concerts. Shows I recall seeing included Foreigner and LeAnn Rimes,
In addition to shopping, fairs, race cars, and concerts Middletown also has a rich history. According to Wikipedia Middletown was settled by John Green in around 1744. At one point they referred to the town as South Middletown but by the time it became a village in 1848 the town had dropped the word South and was just going by what we know it as today, Middletown. Middletown was incorporated and became a city in 1888.
Also, See Breakfast Spots in Middletown, New York
UC Powersports is in Middletown they are a great place to shop this time of year if you want an ATV or snowmobile. And if you want to catch a show in Middletown you have to check out the 2023 schedule at the Paramount Theatre on South Street. Built-in 1929 it has 1100 seats and claims to be the finest acoustics north of Carnegie Hall, and serves audiences of all ages and artistic interests.
Designer Home Featured on TV For Sale in Orange County New York
Property is being offered for sale in the Hudson Valley near Shawangunk Ridge which has two homes on the grounds designed by Cristy Lee McGeehan. The homes have been featured on TV. The Discovery Channel, HGTV, and others have featured this property where Hudson Valley historic homes meet modern stylish renovations with a whimsical twist to the past. Every inch of this classic property has been brought to life with the new design touch.
Inside Arena Concert Venue at Orange County Fairgrounds
Most of us are used to seeing concerts at the Orange County Fair Grounds outside on the track but did you know they have a great indoor space as well? I was just there for Scotty McCreery's Same Truck Tour so I thought I would snap a few pictures so you can check the place out.
Historical Orange County House With a Modern Touch or Two
You aren't going to find a house like this just anywhere. This home located in New Windsor, New York is situated on Beaver Dam Lake and has been around long enough that King George II issued it's land grant. Built in 1746 it is a true piece of Hudson Valley history that has been meticulously updated to retain its authentic charm and character. This house is actually older then the lake you can see from it's yard.