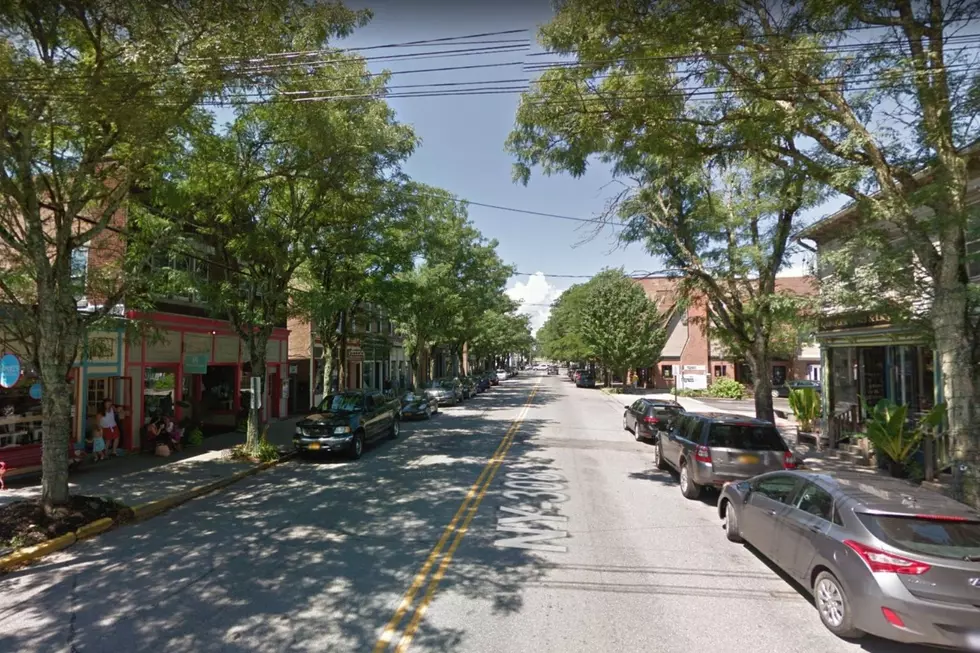 5 Things we Love in Rhinebeck, New York
Google Maps
Dutchess is one county in the Hudson Valley that is full of historic and charming towns. There are a handful of towns that seem to be the "in" town to visit and one of those towns is Rhinebeck, New York.
Rhinebeck is Popular with Out-of-Towners
If I asked you what is the first town you think of when I say people from New York City? I think most would answer either Beacon or Rhinebeck, right? But why? When asked, most city folks say the biggest reason they love both towns is that they can escape the hustle and bustle of city life by simply taking a two-hour drive. It's the PERFECT escape from busy city life. We shared many things we love about Beacon before but what about Rhinebeck?
Best Restaurants in Rhinebeck
If you like to eat as we do, Rhinebeck offers a variety of places to grab a good meal. The choices are endless from Terrapin, Le Petit Bistro, The Tavern at Beekman Arms, Smoky Rock BBQ, Buns Burgers, and Foster's Coach House to name a few. All are guaranteed to make food lovers happy!! If you are looking for some of the Hudson Valley's best bagels, you have to give Rhinebeck Bagel a try...SO GOOD! Most of the restaurants are within walking distance of Main Street.
Dutchess County Fairgrounds
The fairgrounds are home to some of the Hudson Valley's best entertainment all year round. For one week in August every year, the fairgrounds host one of the biggest county fairs anywhere. The Dutchess County Fair is attended by thousands every year and offers guests the best in county fair entertainment, from music, food, and rides to livestock and more. For the remaining 51 weeks of the year, the fairgrounds offer a variety of events including festivals, concerts, and holiday events. Get more information on upcoming events online here.
Rhinebeck Aerodrome
Scott called us to share that the Aerodrome is a must-visit for anyone interested in the history of flying and airplanes. He explained that they feature old-school double and triple-winged planes. He said, "the Red Baron shows are great! They fight in the sky!" Sounds fun! After Scott called and we talked about it on the radio show we realized that the Aerodrome is located in Red Hook, not Rhinebeck...WHOOPS! Still a great place to visit! The Rhinebeck Aerodrome is located at 9 Norton Rd, Red Hook, NY.
Samuel's Sweet Shop
If you like candy, coffee and possibly running into a celebrity, Samuel's Sweet Shop located at 42 E Market St is a must-visit as they offer something for everyone. Samuel's opened back in 1994 and has been at the heart of Rhinebeck ever since. They have some of the Hudson Valley's best chocolates, and baked goods, and feature some of the throwback candies you can't find anywhere else. Celebrities like Hilarie Burton, Jefferey Dean Morgan, and Paul Rudd have been known to hang around Samuel's from time to time...LOL! (They own it)
Omega Institute
The Omega Institute for Holistic Studies has a 190-acre campus in Rhinebeck that was founded in 1977 according to Wikipedia. The non-profit educational retreat center's mission is to "provide hope and healing for individuals and society through innovative educational experiences that awaken the best in the human spirit." Omega employs around 85 year-round employees and a seasonal staff of more than 250. Good thing they have a big staff as they offer classes to over 25,000 people a year. Omega is located at 150 Lake Dr, Rhinebeck, NY. Get more information on workshops and events at Omega here.
Rhinebeck has also been home to some celebrities over the years. Take a look at who...
Five Celebrities That Lived in Rhinebeck Once
These five famous folks once called Rhinebeck home.
Rhinebeck Estate That is Keeping Up with The Jones
This stunning Rhinebeck property will have you gazing out the windows on to the Hudson River all year long. The main house plus the 1870's carriage house are the perfect way to "keep up with the Jones's" and you will be since one part of the property use to be part of the famous Jones Estate. Close to everything but private on it riverside vista, the Wyndclyffe house could be the perfect family estate.