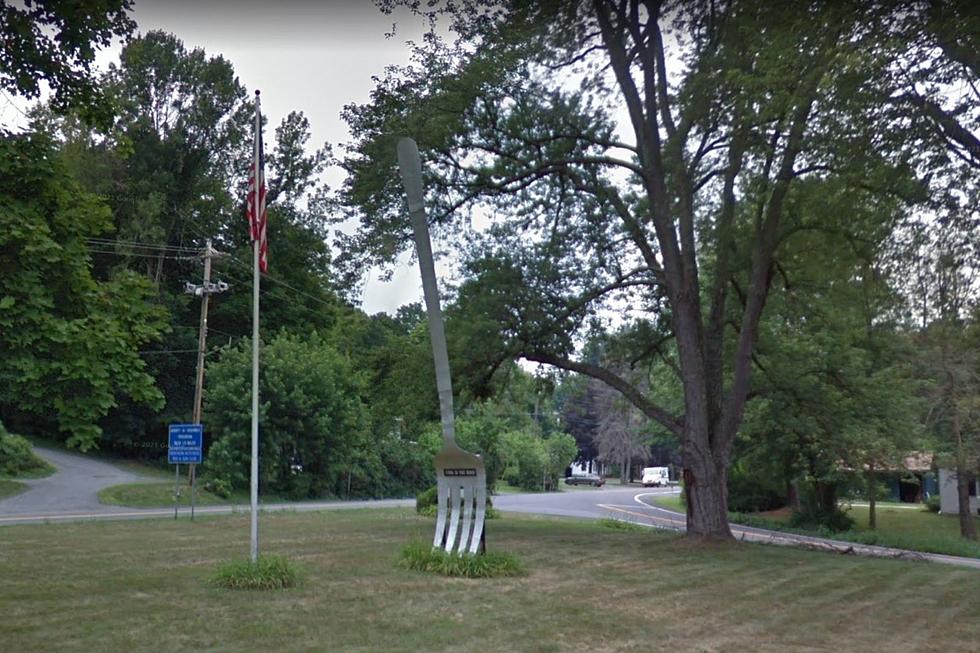 3 Things We Love About Milan, New York and One is a Fork!
Google Maps
If you have ever had to say the town of Milan in a conversation at any point, the odds say that you most likely said it wrong the first time you said it. We are here to clear that up and get to know the small Dutchess County town a little better.
How to Properly Say Milan, New York
Many Hudson Valley residents have made the mistake of referring to Milan, New York the same way they would refer to Milan, Italy. Before we can get to know Milan better, we think we need to make sure everyone knows exactly how to say it the right way. The best way for us to say it the right way every time is to write it out...the proper way to say it is...MY-LAN...MY-LAN! Got it?...LOL!
It's the Smallest Town in Dutchess County
Back around 100 years ago in the 1930s, Milan was home to only 622 residents according to Wikipedia. Why? Experts say with the land in Milan being extremely hilly and rocky, it was really hard for people to farm in the area. The population started to rise again as construction of the Taconic State Parkway got underway. Before running all the way to the Albany area, the Taconic once ended in Milan and according to a few callers, the end was where Cider Bros Roadhouse is located today. From the 1980s to 2000, Milan was one of the fastest-growing towns in Dutchess County. The town was home to just over 2300 people in 2010.
Hilarie Burton Wrote About Milan
One of the most famous people currently living in the Hudson Valley, Hilarie Burton, mentioned Milan in her book The Rural Diaries: Love, Livestock, and Big Life Lessons Down on Mischief Farm. She, like many, thought Milan, New York was home to fancy fashion shows but had MY-LAN confused with Milan, Italy....LOL!
Fork in the Road
Yes, folks, there is an actual FORK in the road in Milan, New York. If you've never been, the fork is at a fork in the road on Route 199 with one way going to Red Hook, the other to Rhinebeck. Some say the fork in the road was put there by a huge fan of baseball great Yogi Berra. A caller told us that one of Yogi's famous quotes was "if you come to a fork in the road take it" and the fork in Milan was inspired by that comment.
Five Celebrities That Lived in Rhinebeck Once
These five famous folks once called Rhinebeck home.
5 Great Antique Centers on Rte. 9 Between Poughkeepsie & Red Hook
"Antique Alley" on Rte 9 Between Poughkeepsie & Red Hook