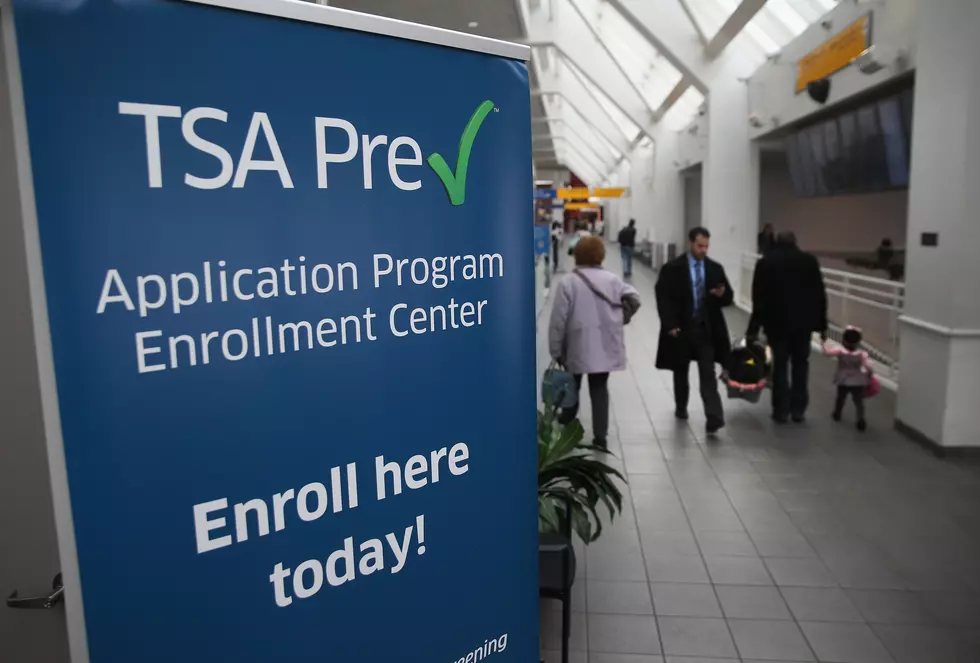 5 Reasons New Yorkers Should Get TSA Precheck Now
Getty Images
Thinking about heading out on a trip this year? If you could make every flight you take for the next 5 years smoother and less hectic, would you do it?
What is TSA (Transportation Security Administration) Precheck? How will it benefit you when you are flying? How much does it cost? Is it worth it?
What is TSA Precheck?
TSA Precheck is a program where you can get go through the process of enrolling, through the TSA website, and one of their authorized enrollment centers, and then you can use it every time you fly. TSA Precheck allows you to go through a separate screening process at the airport. In this separate line, you will not have to take out your small liquids or remove your shoes or your belt.
How does it benefit you when you are flying?
If you are flying, the bonus of having the TSA Precheck means that you will not have to wait in a really long line at airport security. There are a few times when I have walked into an airport and there are zero people in line at the TSA Precheck line and hundreds of people in the regular line. In my case, being able to use the TSA Precheck line has been awesome.
How much does TSA Precheck cost?
The TSA Precheck costs between $70 and $85 for the cost of the application fee. The cost of renewing after 5 years (TSA Precheck is only good for 5 years), varies slightly.
Is TSA Precheck worth the cost?
In my opinion, yes, it is. I do usually get to the airport early, but this allows me to not get stressed out waiting in line to go through security, along with having to time when to take my shoes off, belt and things out of my purse.
5 Things That Will Make Every Single Trip You Take Smoother
How Can You Travel the World Without Leaving New York State?
There is an unusually high number of Upstate New York communities which carry the same name as international cities and countries. Some Upstate towns were named so in honor of that faraway place. Other naming seems rather random at best. So settle in and take a trip to Cuba, Amsterdam, Rome, Cambridge, Mexico, Warsaw and other places without even leaving Upstate New York. Kind of.
We know there are many more than the 18 on this list, so let us hear from you!
Traveling for the Holidays? Here are the days you do and do not want to travel:
There are certain days that are best when you are looking for a round-trip flight from Buffalo Niagara airport, and if you are traveling this holiday season, here are the 9 days you do (and don't) want to travel.