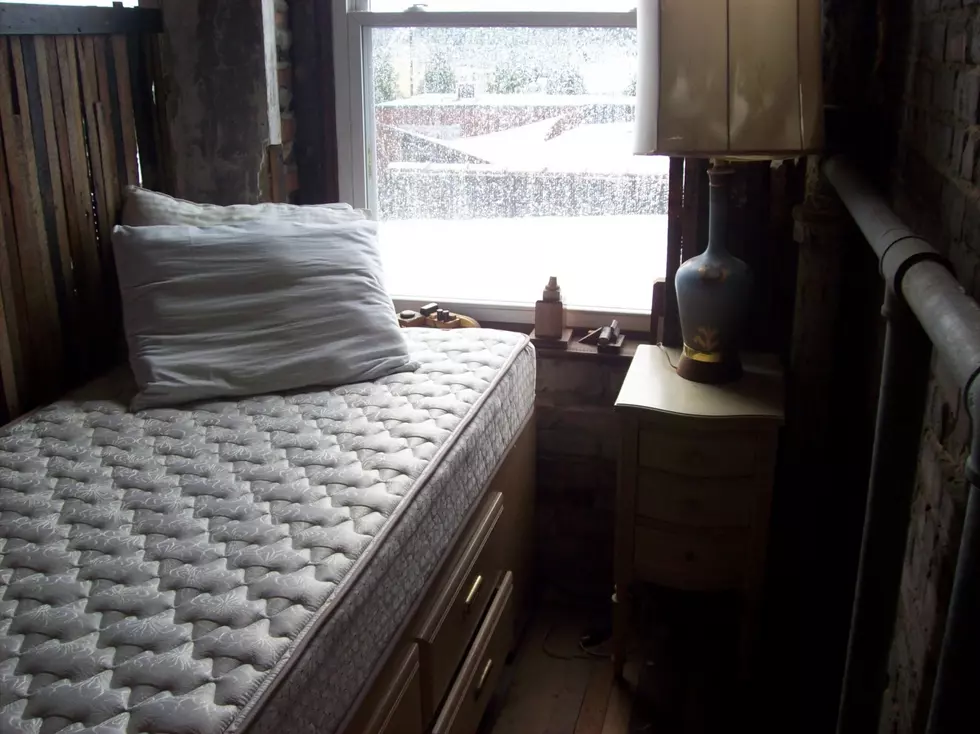 Getting Rid Of An Old Mattress? How To Do So In the Hudson Valley
Photo by Haley Owens on Unsplash
So you are either downsizing or upgrading? No, not houses, mattresses. Maybe you went with the fancy foam, maybe it's a hybrid that still has a few coils (innersprings) in it. Or maybe it is one that is flip-able, pillow top or European something or other?
Well, congratulations that is awesome. You deserve it. I know that it stinks to sleep, or attempt to sleep, on an old mattress. So, what do you do with the old one? Yep, now this becomes a 'whole thing' or as I say in my house 'drama.'
How do you get rid of an old mattress in the Hudson Valley?
I think the first question, should be is there any life left in that thing? Or is it toast? If it has a life left, first ask people. It would probably make a great guest bed for someone else's house. You have to make sure that your mattress is pretty pristine, or you have no chance of gifting it to the neighbors. 
What happens when you get a new mattress, can you put the old mattress out with the trash?
Believe it or not, the answer to that is 'sort of.' First, check with your city or town, do they have a bulk pick-up day? Some towns do, one time per year, you can put pretty much anything out on the curb and they will take it. Items like mattresses or old stoves will cost you a few bucks, depending on the town, say $15 to $35 on average. Ask them, because taking it to the curb is so much easier than most other options.
Won't the place where I am buying the new mattress, take the old mattress away?
Of course, the first thing you should do when getting a new mattress is to ask where you are buying the new one and if they can (even for a fee) take the old one off your hands. Usually, they will, as long as your mattress does not look like a bio-hazard experiment.
Can I take a mattress to a dump or a transfer station?
If you have a dump or transfer station, you could take it there. Make sure to check their hours and their fee schedules, before you ask your buddy with a truck to help you move it and get it over there.
Another resource (again if it is in good condition) is to list it as a free-cycle item or in an online marketplace like NextDoor, OfferUp or even Facebook Marketplace.
Just a tip, don't ask for a lot of money unless you have receipts (recent ones) saying that you paid big bucks for it. Plus, if you find yourself in that situation, you should be calling the place you bought it and tell them that the mattress didn't work out for you and you need another one. What can they help you work out?
Best of luck getting rid of the old mattress, remember, start by asking where you are buying the new one if they will take the old one. It really is the easiest way to get that old one out of your place.
Here are a few more ways that you can help your Hudson Valley neighbors: 
6 Ways To Help Your Hudson Valley Neighbors
Looking for a way to make a difference here in the Hudson Valley? You don't have to spend money, maybe just a few hours per week of your time. Here are a few ways:
Little Free Libraries Hide in Plain Site
Take a Walk Along These 12 Charming Upstate New York 'Main Streets'
Typically the heart of any community is its Main Street. Upstate New York is no different. While big box stores, strip malls, and franchise restaurants can now be found at the outskirts of most towns, here are a dozen really nice small town Main Streets that would make for a perfect afternoon stroll. Check them out!