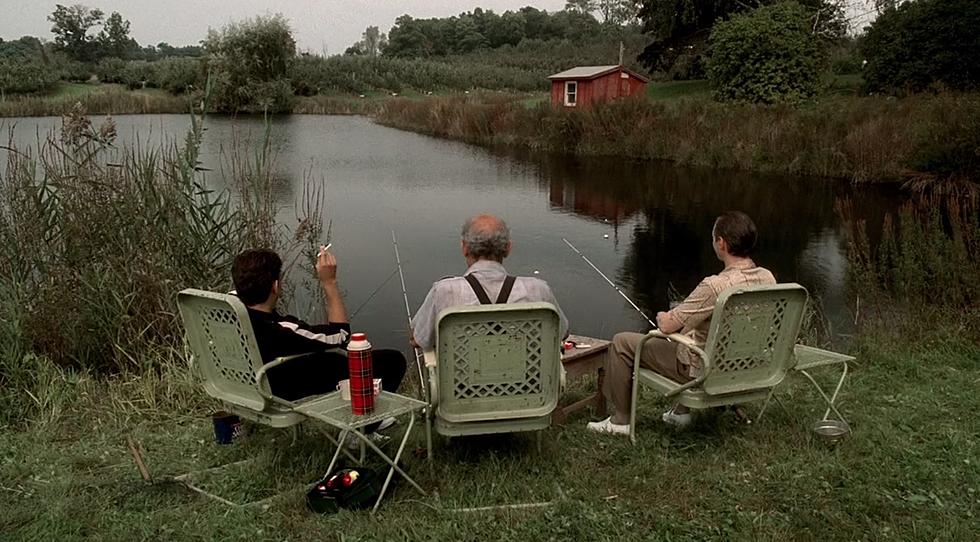 Where in The Hudson Valley Was This Iconic Sopranos Scene Filmed?
HBO Max
Before the Hudson Valley became Hollywood on the Hudson, one of the most popular shows of the early 2000s was filmed in the area.
Hollywood on The Hudson Throwback
We've been lucky enough to have shows like The Affair, Sex Life of College Girls, White House Plumbers, Poker Face, and the reboot of Pretty Little Liars film in the area. But back in one of the best shows to ever air on HBO filmed in Dutchess County.
I think it's safe to say The Sopranos was one of if not the top shows of the early 2000s.
There were a few mentions of Upstate New York throughout the series however, during Season 5, a few episodes were filmed at a specific Hudson Valley location.
The Soprano's Filmed in The Hudson Valley?
Hudson Valley Film Commission shared some screenshots from season 5 of The Sopranos and added that they filmed at a Red Hook, New York farm. Can you determine what farm it is?
According to Hudson Valley Film Commission, The Sopranos was filmed in season 5 episode 10, titled Cold Cuts, at Rose Hill Farm in Red Hook, but in the episode, the actors shout out Kinderhook. HV Post explains on Facebook writing:
Gone fishing at Pat's Farm with THE SOPRANOS.
Although they mention that the farm is in Kinderhook, filming actually took place at Rose Hill Farm in Red Hook, Dutchess County.
Rose Hill Farm located in Red Hook is a pick-your-own farm that offers up fruits and vegetables through out the year and is a hot spot during apple and pumpkin season. They also recently opened a tap room that's open 3 pm-8 pm Thursday & Friday 11 am-7pm Saturday & Sunday.
Did you see, or hear, the Hudson Valley in The Sopranos?
Uncle June's House From 'The Sopranos' is On Sale in Newark NJ- Take a Look Inside!
This house always had the makings of an historic New Jersey landmark. It's been a while since we've seen this house. Here's how it looks now!
The 20 Best Quotes From 'The Sopranos'
Take a BTS Look at Poker Face Episode 7 Filmed in Beacon and Chester, NY
Did you catch episode 7 of Poker Face on Peacock? 2 Hudson Valley arcades got the Hollywood treatment.