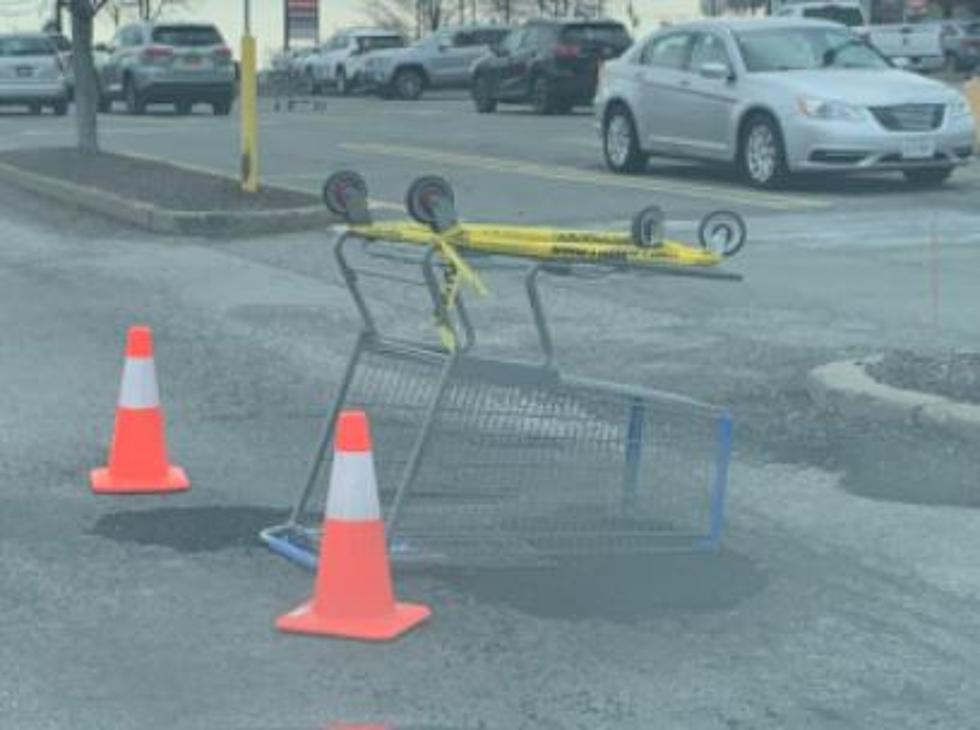 Walmart in Middletown, NY Gets Creative in Fight Against Potholes
Nick Bailey
I guess this is one way to let people know there is a pothole to look out for.
I'm not sure that New York is winning. I know we can't expect every pothole to be fixed overnight. Maybe the process will be slower than we anticipated. How long will the war be drawn out and when will the Hudson Valley see some of the $1billion? I've come across so many potholes on my commute.
That's right. The unofficial state flower of New York is in full bloom. Admire all of its glory.
There's just one problem with throwing a tall rubber pylon in a crater-sized pothole. This is what eventually happens.
Those cones were in Beacon, New York. I guess they do things a little bit differently across the bridge.
Someone snapped a photo of how they covered up a pothole outside of the Walmart in Middletown. They didn't just throw a cone inside the pothole and call it a day. They took the effort of placing a shopping cart over it. They even wrapped it in caution tape.
It would be difficult to miss this.
5 BBQ Restaurants to Try Near Newburgh, New York
25 Best Coffee Shops in Dutchess and Orange County
We've put together a list of 25 best coffee shops located in the Hudson Valley
25 Films And TV Shows Filmed In The Hudson Valley Since 2020
Here is a list that's been complied of the 25 films and tv shows that have been filmed in the Hudson Valley since 2020.