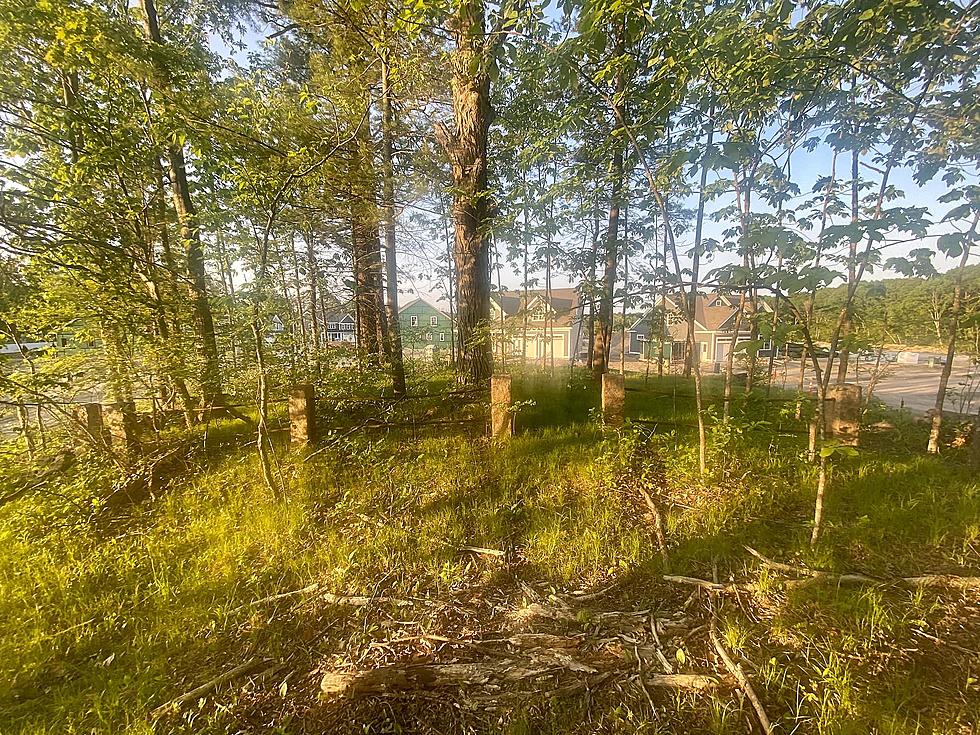 The Lost History of a Colonial Portsmouth, New Hampshire Graveyard
Photo Credit: Adam Harley via Facebook
We've all been there. You're walking through the woods, just minding your own business, and you come across a mysterious, unmarked mass grave.
Actually, in New Hampshire, it happens more than you'd think. Not necessarily because weird things happen here, but because of the state's long history dating back to the Colonial Era.
Such was the plight of local resident Adam Harley, who came across one of these mysterious gravesites in Portsmouth. Posting to a private Facebook group, Haley said it's located in a new housing development behind Cavalry Cemetery near Portsmouth Plains.
Another user jumped in to echo Harley's curiosity, having stumbled across the site as well. Another noted a similarly mysterious gravesite visible between the C&J Bus Terminal and Interstate 95.
But circling back to Harley's findings, one user chimed in and things got…interesting. He seemed to describe finding two large piles of leather on the site, saying they were:
"Bigger than the bed of a pickup truck. Each pile consisted of the remains after a shoe sole was cut. The site was recently 'improved' as part of the landscaping. The leather is gone. I wondered if the leather was a clue about the owner or an illegal dump."
Yikes.
It could take a while, but there does appear to be at least one path for residents to solve these graveyard mysteries. As directed by other commenters, they could contact the Portsmouth Cemetery Committee, or reach out to the NH Old Graveyard Association for more information.
As one user joked: "Having seen Poltergeist…best we figure this out."
10 Strange New Hampshire Unsolved Mysteries