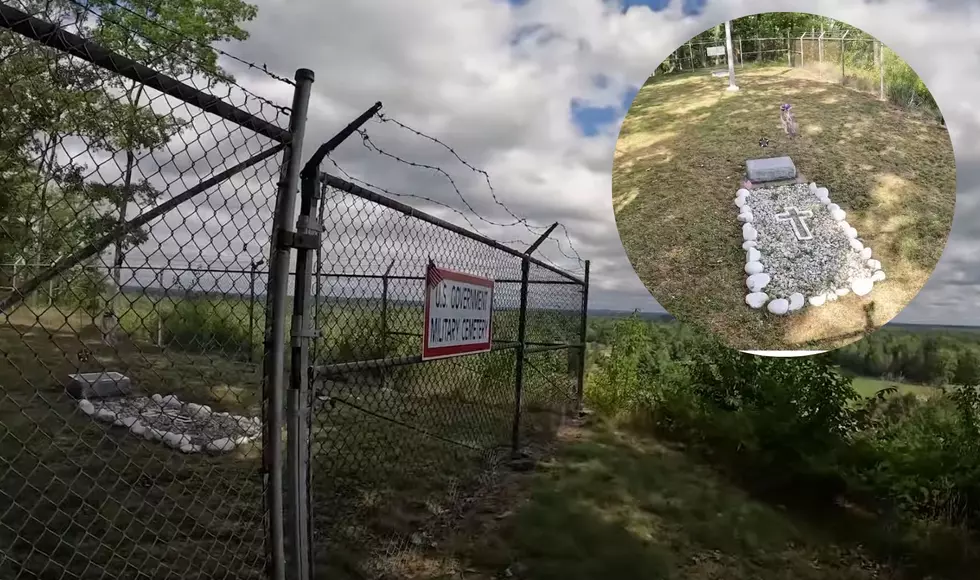 The World's Smallest Military Cemetery in Northern Michigan
Restless Viking YouTube
There is a couple we've featured before who travel all throughout Michigan and discover fun and really interesting places in Michigan. Along their journey, they seem to acquire a lot of knowledge from Michigan's history and always seem to find more fascinating facts and sites about our past.
The most recent video I was turned on to was a very odd cemetery that's at the top of Mount Franklin in Camp Grayling, Michigan, where PFC John Conroy and Pvt. George Lange are buried.
But the question they raise was one that I found pondering myself, "Why are there only two military men buried here and why is the whole thing surrounded by barbed wire fencing?" As they pointed out in their video (see below) it seems odd these two state militiamen weren't buried somewhere like Battle Creek:
Why were they buried here and not in a plot like Arlington National Cemetery? PVT Laine and PFC Conroy hadn't qualified to be buried in a national cemetery. There are only two national cemeteries in Michigan. One is located at Fort Custer in Battle Creek and the other is The Great Lakes National Cemetery in the 'thumb' of Michigan's lower peninsula. So, maybe it was more ideal to inter them here creating a State Cemetery.
Lost To Time
Residents of the area are still becoming hip to the fact that this is here and there was never any recorded or immortalized plaque to indicate why this spot was the one chosen for their eternal resting place, but as they indicate, it does provide for a beautiful view of the area.
You can learn all about their journey to what could be the smallest military cemetery in the country here:
Famous declassified government secrets
Stacker
looks at the top 30 declassified government secrets, from Operation Paperclip to previously unknown Cold War facts. There's no conspiracy in these slides—these government secrets are all true to history.