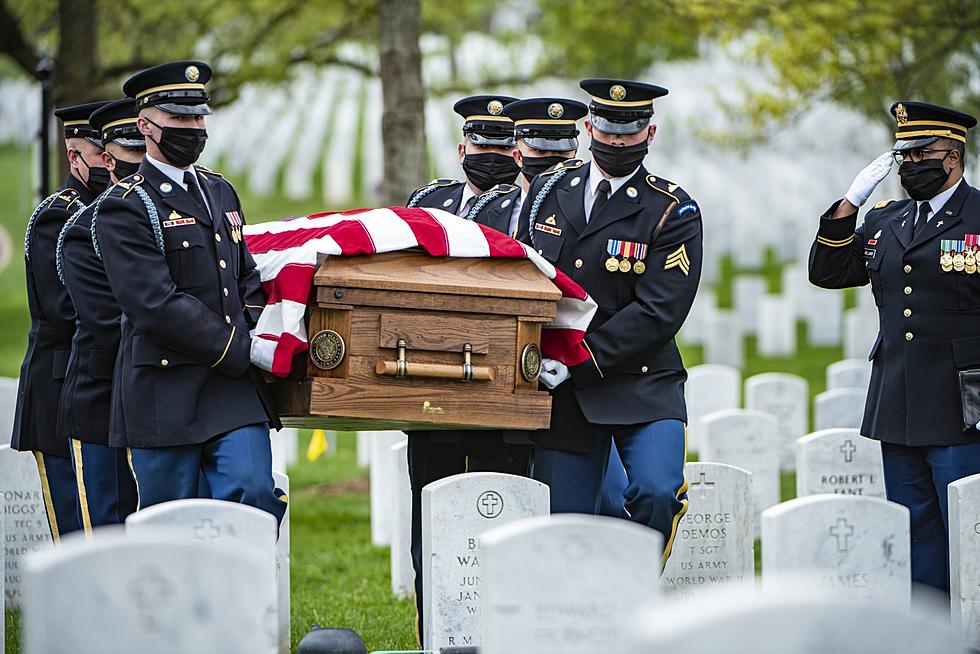 New York State Finally Has its First Official Veterans Cemetery
via Getty Images
New York State has many veterans who have served our country, and some have died for it as well. I was truly surprised to find out that New York State did not have its own cemetery dedicated to our New York Veterans.
As a former military dependent, my father was in the Air Force for 30 years, I have had several discussions with him as to where he would like his 'final resting place to be.' My mom, who passed in 2020 at the start of COVID (and a Navy veteran) made her wishes known that she wanted to spend eternity at the serene and beautiful Jefferson Barracks, in St Louis Missouri, as she lived in the mid-west, but where did our men and women from New York State spend their eternity?
So where is this first Veterans Cemetery in New York State?
This first Veterans Cemetery is located in the Finger Lakes Region, formerly known as Sampson Veterans Memorial Cemetery from Seneca County.  That started to answer my questions until this; the Veterans Cemeteries were run by their local counties. This is the first one that will be under the direction of New York State, and it has already been renamed, New York State Veterans Cemetery - Finger Lakes.
READ ON: How Can You Add a Veteran's Status to Your NYS Driver's License?
How can a New York veteran choose this cemetery to be their final resting place?
According to a press release from Governor Hochul's office, the cemetery is open for internments of service members who die on active duty, veterans (as defined by federal law), and their eligible spouses and dependent children.  If you want to see if you are eligible to be buried in a Veteran's Cemetery, you will need to contact the US Department of Veteran's Affairs, click here for their info.
My mother had taken the steps to, for lack of a better way of saying it, pre-authorizing herself at the cemetery that she had chosen. The process we had to go through (my sisters and I) was fairly straightforward, given our circumstances.
As a veteran, this might be something you will want to look into. While you 110% deserve to be there, the service was (even in COVID times) beautiful and for the family, the cost was very minimal to the family as compared with another cemetery.
Honoring our Military and Veterans
Facts To Know About Veterans Day
Popular Veterans Day Restaurant Discounts
Here are some of the great deals Veterans and military retirees can get on Veterans Day this year.