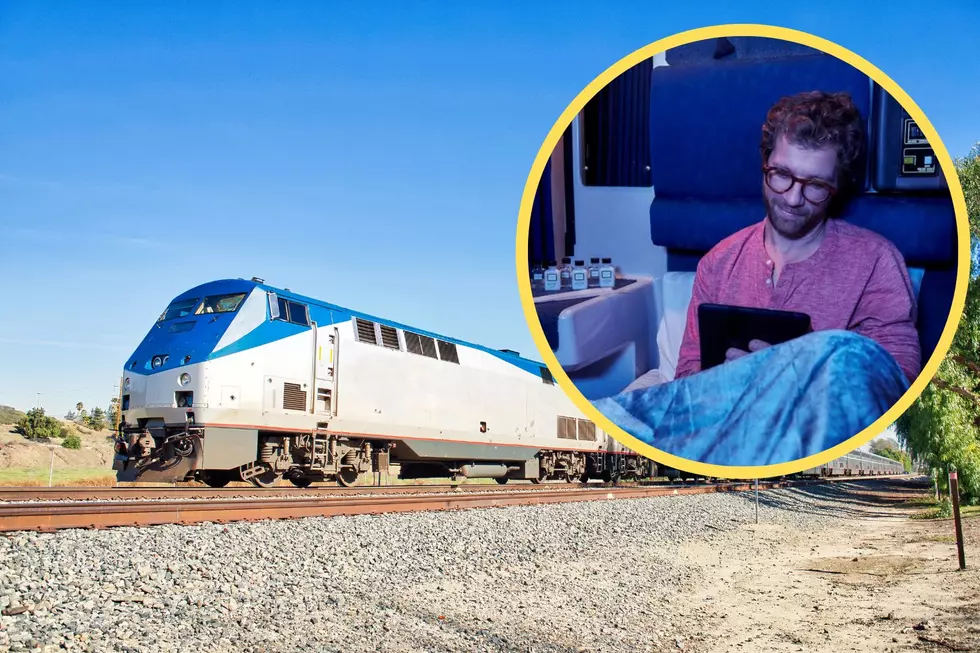 Heads Up! Major Upgrades Coming to New York Amtrak Trains
Laser1987 via Canva/Amtrak.com
It's time to do a little happy dance because a major overhaul to Amtrak train cars is on its way.
The Metro-North and Amtrak train tracks may as well be the unofficial mascot of the Hudson Valley. The Yankee Clipper line takes us quickly down to New York Yankee Games, and the Hudson Line connects 28 towns between Poughkeepsie, NY and New York City.
This news, however, is for people getting ready for rides that are a bit longer.
Overnight Upgrades Coming to Amtrak in New York
Amtrak recently announced their plans to completely revamp their overnight traveling experiences by buying new "long-distance train cars" for many of their popular routes. The move is just the latest effort by the company to keep train travel a viable option in 2023.
Here's what it means for New York travelers.
Which Routes are Getting the Upgrades?
Amtrak routes that can expect the overnight upgrade include the 30-hour-long Crescent Line (above), which connects New York City to New Orleans. Just add ninety minutes of travel on Metro-North and you've got yourself a budget rail trip that will soon include the latest travel amenities.
This isn't the first boon to New York train travelers in recent months, either.
In July 2022, Amtrak shared more details on their newly-unveiled extension of their Ethan Allen Express Line, which now connects Burlington, VT to New York City. The new route connects the two cities for the first time in 70 years and hopes to reinvigorate rail travel between the states.
While no timeline has been released for Amtrak's new overnight train cars, it's safe to assume it's still years down the road (or, er, track), as their December announcement to add features like USB charging ports and nicer seats for shorter rides has a targeted the completion year of 2026. The new upgrades are a welcome change, but not all New York train stations have survived.
Check out what some upstate depots have transformed into below.
11 Old Upstate Train Stations and Firehouses That Are Now Restaurants
The time comes in every small town in Upstate New York when they must look to giving up the ghost with their old train stations and firehouses. Time has passed these important places for the most part, and (in the case of the old firehouses), new, more modern ones must be built.
So, what to do with the old buildings?
Well, many communities have sold off their "old stock" of train depots and fire stations to private citizens who have breathed new life into the structures as modern, delicious, and very popular restaurants.
Here are some very old train depots and fire stations (some more than 150 years old), that
are now vital places in their communities, serving up delicious meals, a place for high-end cocktails, a venue for live entertainment, and more. And to the credit of almost each of these listed in this gallery, they have all managed to modernize these old buildings while leaving important nuances reflecting back on the DNA of their past, back to when the conductor used to holler "All Aboard" and to when the fire trucks barreled out the huge front doors answering the call in the neighborhood.
I think you will enjoy this list!
New State-Of-The-Art Train Station in Port Jervis
Some exciting, new changes have been unveiled at the Metro-North station in Port Jervis.