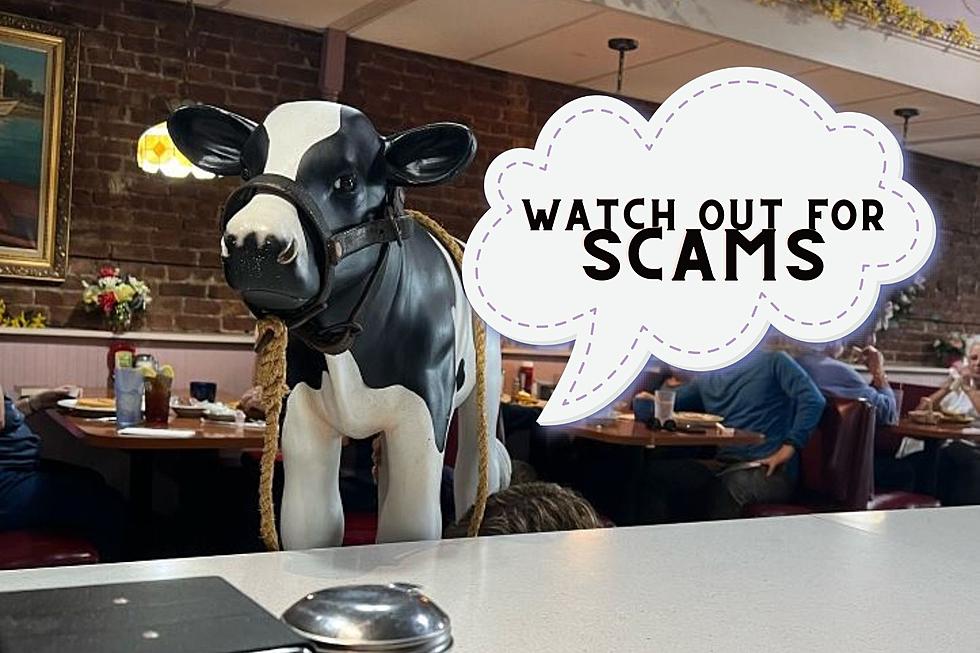 Warning: Don't Buy Fake Tickets to the Fair New York
canva / Dutchess County Fair
As we get ready for the 177th Dutchess County Fair to get under way in Rhinebeck, New York we are excited to tell you about all of the things you are going to be able to do and enjoy from Tuesday August 22 through Sunday August 27th, 2023. Before we do that though we want to mention something important that the Fair this mentioned this morning (August 18th, 2023) on their social media.
Apparently just like other ticketed entertainment events the Dutchess County Fair is not immune to scammers. In the past there have been various places you could buy your fair tickets throughout the Hudson Valley but this year the fair is being very specific about where you should buy tickets in order to avoid scams.
Ticket Buyers Warned About Scammers Selling Fake Dutchess County Fair Tickets
It seems there are bad actors out there attempting to sell Dutchess County Fair tickets that are not legitimate. The fair is putting out a warning to the public to be on the look out for these fake ticket retailers. They did not refer to a specific instance but issued the warning to make fair goers aware.
In a Facebook post they explained that they take down any fake ticket vendors as soon as they are made aware but as ticket buy they want you to be careful.
Please do not buy tickets from any person claiming to have tickets to sell!! Unless you personally know them, the majority of these posts are fraudulent!!! We remove as soon as we see them- only buy online thru our website, at gate or kiosk at Fairgrounds. Thank you!! (Dutchess County Fairgrounds via Facebook)
So if you are planning to go to the fair you can buy tickets online at dutchessfair.com or wait and buy them at the gate or fairgrounds kiosk.
The Fair returns again this years with 6 big days and nights of entertainment. Everyday of the fair there will be grandstand entertainment. The rides and food you love about the fair have all returned for another year plus vendors, the 4H and more are looking forward to seeing you as often as you can get to the fair. Check out the Daily Schedule.
Fair Food in the Best in Rhinebeck, New York
Indulge on These 14 Culinary Delights at the 2023 Dutchess County Fair
Are you ready for fair season!? Check out these mouthwatering options at the Dutchess County Fair this year!
Places to Try Your Luck Near the Hudson Valley, New York
Casinos Near the Hudson Valley
Casinos have been popping up everywhere over the last few years and the Hudson Valey now not only has its own casino but we are also a short drive a wait to many others in New York, Connecticut, and Pennsylvania. All of these spots can be done in a day but why not make a weekend out of it and enjoy the food, drink, and gaming?