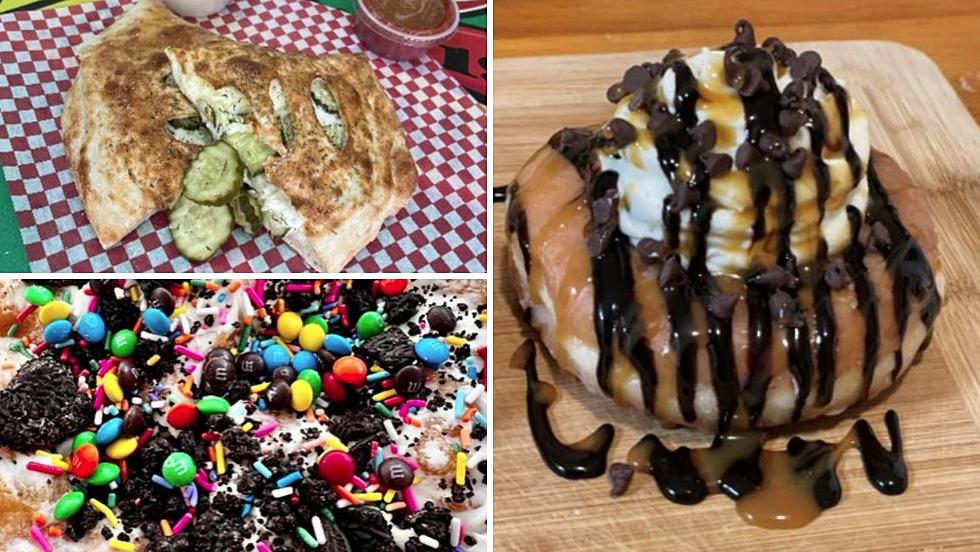 Indulge on These 14 Culinary Delights at the 2023 Dutchess County Fair
Dutchess County Fair, Facebook
The 177th Dutchess County Fair is just about here. While many are excited to visit the fairgrounds in Rhinebeck to ride the rides and take in some quality entertainment, others have one thing on their mind: Fair Food.
It's not every day you get to indulge in fried foods and extravagant sweet treats, but when it comes to the Dutchess County Fair you've got to treat yourself a little bit, right?
Dutchess County Fair Flair 2023
Over the last few weeks, the Dutchess County Fairgrounds introduced Dutchess Fair Flair. Every week they would "highlight some of the incredible shopping – and eating! - opportunities at the Dutchess County Fair." These products are all "specifically designed for the 177th Dutchess County Fair" meaning they're exclusive to the 2023 Dutchess County Fair running from August 22nd through August 27th.
Since we love fair food, we figured we would cherry-pick some of the foods at the Dutchess County Fair this year and let us tell you...our mouths are watering.
Sweet, Savory, and Healthy! The Dutchess County Fair Has it All
When the 177th Dutchess County Fair kicks off, make sure to bring your appetite. They have so many wonderful food vendors and they have just about any type of food you can imagine.
From sweet, savory and even healthy, they have it all.
I've been keeping a close eye on the Dutchess County Fair social media accounts and already have a list of vendors I want to visit. For my savory friends who also might be pickle lovers...visit Gillette's Pizza for their Big Dill Calzone, it's fresh pizza dough stuffed with "mounds of fresh mozzarella cheese, sliced kosher dill pickles and a splash of ranch."
Looking for something to satisfy your sweet tooth craving? Head on over to JoJo's Farm Fresh for an ice cream flight. I think 4 scoops of your favorite ice cream should feed into that sweet tooth craving, don't you think?
Take a look at 12 more exclusive Dutchess Fair Flair foods to expect this year at the Dutchess County Fair below:
Indulge on These 14 Culinary Delights at the 2023 Dutchess County Fair
Are you ready for fair season!? Check out these mouthwatering options at the Dutchess County Fair this year!
Inside Arena Concert Venue at Orange County Fairgrounds
Most of us are used to seeing concerts at the Orange County Fair Grounds outside on the track but did you know they have a great indoor space as well? I was just there for Scotty McCreery's Same Truck Tour so I thought I would snap a few pictures so you can check the place out.
Tour New York Renaissance Faire
The New York Renaissance Faire is one of the Hudson Valley's most favorite Summer traditions. The excitement can not be captured in pictures but these photos will at least give you some idea of what to expect. Lords, Ladies and merriment of all kinds awaits for the person who attends this festival of fun and frolic as you can see in these photos taken by Hudson Valley photographer Chuck Merrihew.