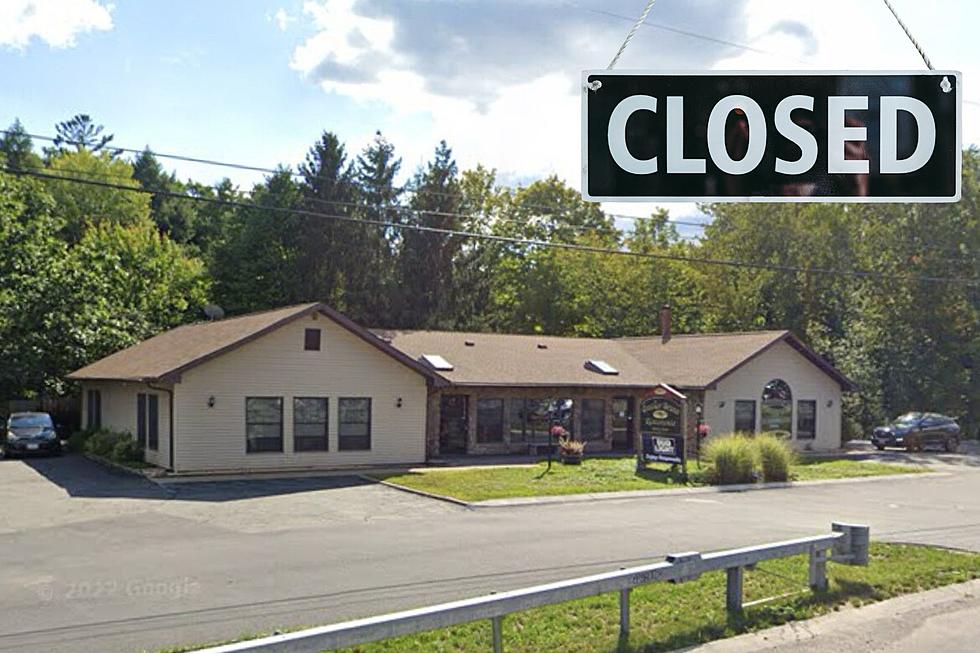 Community 'Very Sad' to See Family Favorite Restaurant Officially Close
Google Maps, Canva
Some Hudson Valley businesses have become a staple within the community. We visit local businesses to enjoy freshly made meals and over time, become friends with those who work there and other residents who also visit.
Hudson Valley businesses have a way of bringing people together who enjoy similar interests and ideas.
While some new establishments are just starting their journey, other business veterans are closing up a part of their lives to embark on a new venture.
Those who drove past this restaurant on the way to Bethel Woods Center for the Arts may remember seeing it on the left-hand side.
This Sullivan County, NY restaurant brought together families, friends and out-of-town visitors to taste their locally made options.
Those who were lucky enough to visit this restaurant will hold their memories close.
Brother Bruno's In Monticello Made An Announcement On Social Media

Brother Bruno's was located on 17B in Monticello, NY. Known for its Italian cuisine, this local business had a large menu with something for everyone to choose from.
Their drink menu, holiday meal specials and signature pizza brought in foodies throughout New York state and more.
Hudson Valley residents were shocked to see a post on social media from Brother Bruno's, announcing that they closed their doors after many years.
How Did Residents Find Out That Brother Bruno's Of Monticello Closed?

Brother Bruno shared a post on social media that shocked Hudson Valley residents.
"Brother Bruno's is permanently closed"

 

"Want to say thank you to our regular customers for  supporting us throughout the years.

 

We're going to miss you guys. Thank you"
With over 106 comments and 107 shares, local foodies, friends and residents didn't' hold back their feelings of this sudden announcement.
Hudson Valley Residents React to Brother Bruno's of Monticello Closure

Here are comments from the post that Brother Bruno made about their restaurant closing.
"My heart is very sad. So many memories. The most beautiful fun Halloween and Christmas Displays I will miss seeing. Your "White Fluff Tree" at Christmas always captivated me and inspired my own. Bye Lisa, thanks for serving The Dad and me for so many years. ❤️"

 

"My first place in Sullivan county where I gobbled delicious chicken Marsala and the best escarole bean soup ever 16 years back when I had interviewed for a job position in the county as a doctor thank you for giving my family and me some really Good memories

 

"Best wishes will definitely miss you guys"

 

"Best pizza ever in my opinion to this day and I've traveled the world over."

 

"So sad to hear this. My husband and I had our first date there (26 years ago) at the original location, brought both of our boys there, and followed to Mongaup Valley. Have yet to find any place to match the pizza, various delicious pasta dishes, and atmosphere of Brother Brunos."

 

"We love you Manny! Happy retirement (and I still need the Ragu recipe!)"

 

"OMG WOW!!!! Enjoy your next chapter in life"

 

"What a ride? Enjoy your next chapter!!!"
While some Facebook users took this time to share fond memories of Brother Bruno's Restaurant in Monticello, NY, others cheered them on and wished them well for their new journey.
Brother Bruno's In Monticello Closed, What's Next?
When I drove past, I saw a for sale sign outside of Brother Bruno's in Monticello, NY. If you happen to look them up, you will also see that they are permanently closed. What do you think will open there next? I will keep you updated here with any information on what's to come.
Brother Bruno
 951 NY-17B, Monticello, NY 12701
Take a Tour of Sullivan County, NY's Newest Underground Salt Cave
Crystal Connection is a 1890's antique, Methodist church located in Sullivan County, NY. This is a crystal lover's dream come true.
It's known for being
"One of the largest Crystal & Mineral destinations on the Northeast."
While this may be a place that some people gather often, others can refer to it as a hidden gem in the Hudson Valley. Crystal Connection can also be described as
"a sacred space & crystal haven"
I have never experienced anything similar to Crystal Connection before. The amount of crystals, crystal jewelry, singing bowls, sage and more are fascinating. Crystal Connection also hosts different events and fairs throughout the year.
Take a tour through Crystal Connection's newest underground salt cave experience.
Gallery Credit: Allison Kay, Crystal Connection, YouTube
5 of the Hudson Valley's Most Unique Giant Roadside Attractions
Put your car on cruise control as you explore these giant roadside attractions.
Gallery Credit: Allison Kay