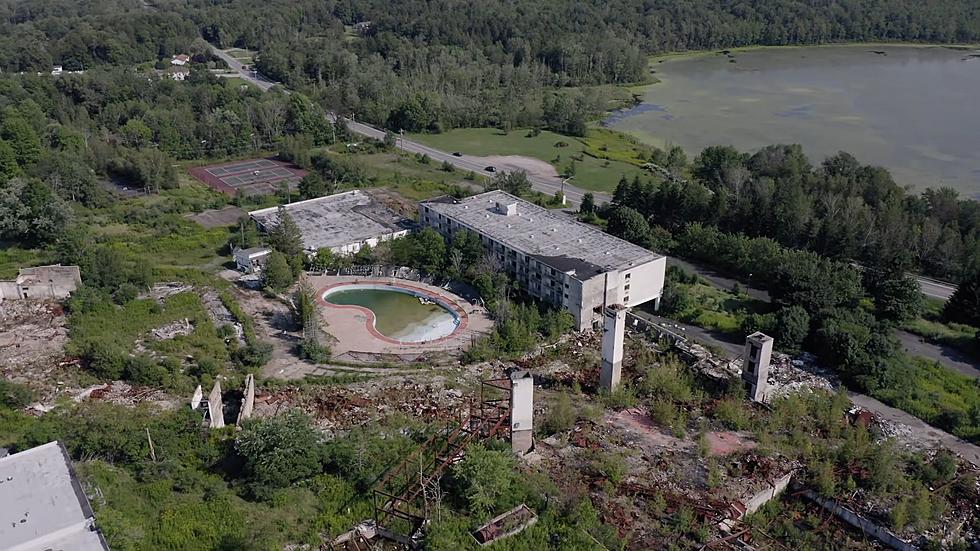 The Haunting History Behind the Brown's Hotel Fire
The Proper People/YouTube
WARNING: Under no circumstances should you enter this property. By doing so you risk bodily harm and/or prosecution for trespassing on private property.
This Sullivan County resort was once a popular vacation destination, but it sadly had a horrific ending.
So, I now have a complete fascination with the whole summer resort vibe and bungalow community life that was once very popular around here. I think it has something to do with the fact that I absolutely love summer, how much happiness it brings me and how others have felt that tremendously in the area by coming and visiting. That's what summer is all about and that is what makes certain areas so special.
This fascination also might have to do with the fact that I FINALLY watched the movie 'Dirty Dancing' and I know it wasn't filmed here, but the concept was once popular. One area in Sullivan County played a huge role in all of this, but I'm not sure the history of it can be saved.
Brown's Hotel - A Once Bustling Catskills Getaway
Brown's Hotel was once a popular resort that was located in the Borscht Belt area and more specifically was located in the hamlet of Loch Sheldrake, NY. It's really, really sad what ended up happening to the Brown's Hotel and I wish there was a better ending to this story.
I'm going to break it down slowly so I don't throw a ton of information at you and it doesn't get confusing.
During the 1940's, Charles and Lillian Brown purchased the existing Black Appel Inn, did a large renovation and it opened it as Charles and Lillian Brown's Hotel and Country Club
The resort became known for its fine dining and big entertainment acts, they'd house big names like Bob Hope, Tony Bennett, Sammy Davis Junior, Harry Belafonte and Jerry Lewis.  Sources say, Hollywood icon Jayne  Mansfield even stayed at Brown's.
Sadly, in 1978 Charles Brown passed away and that's when the decline of the resort started.
During the 1980's, the resort had major financial trouble forcing Lillian Brown to file for bankruptcy.
Many people hoped he resort would rebound, but sadly in 1988 and all buildings were sold at a foreclosure auction (how sad).
Vista Entertainment made the purchase and eventually turned the buildings into condos.
Sadly in March 2012, the city of Fallsburg had threatened to condemn the condos due to reported violations like inoperable sprinklers, fire alarms and fire doors
I think you know where this is going....later in 2012 a huge fire happened and destroyed 7 of the 9 buildings on the complex.
All kinds of insurance issues reportedly happened while trying to fix the buildings and the condos were not able to be reopened.
It's so sad to see what happened at the Brown's Hotel. I know it would take a lot, but maybe someone will be able to do something so this piece of history isn't just rotting away.
Do you have family members who stayed at Brown's Hotel? Does your family have any memories from there? Do you know anyone who lived in the condos after? What do you think should be done to the property? Send your thoughts into the station app.
We'll continue the conversation about interesting things about the area:
Here are even more shocking photos from the Brown's Hotel:
What Remained of Brown's Hotel
Take an eerie peak into what the former Brown's Hotel looked like a few years after the tragic fire.
5 Must See Scenic Drives In The Hudson Valley
When was the last time that you took the scenic route or the back road? There's something so peaceful about taking in the views of the beautiful farmland and the smells of fresh grass with the windows down.
The next time that you're out for a drive, take one of these scenic routes to capture the beauty of the area that we get to call home.
.