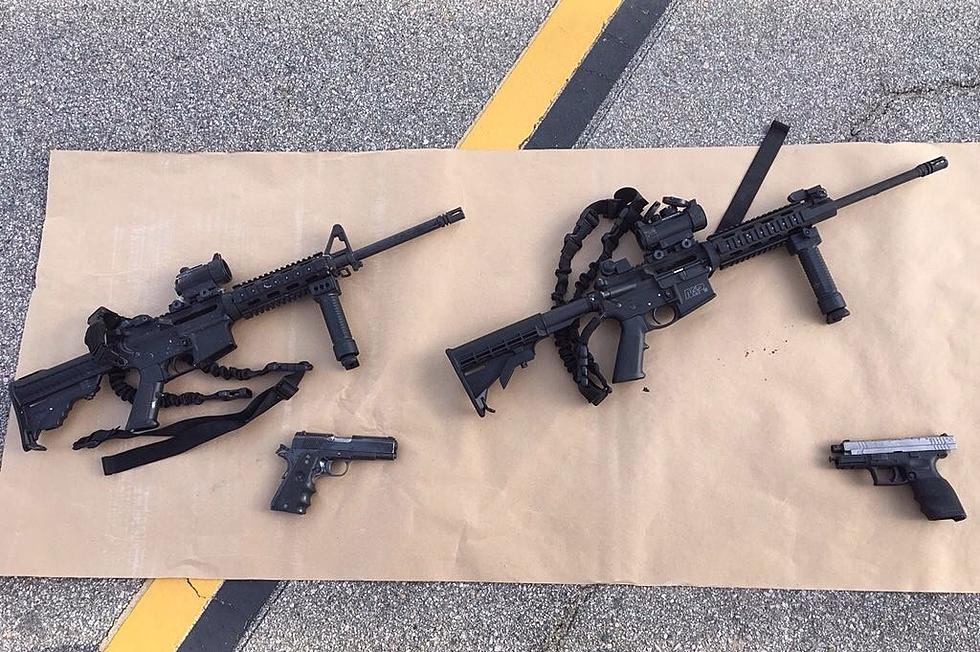 Kingston, NY Holding Gun Buyback Event, Up to $500 Paid For Guns
Getty Images
Have you been hearing about the increased instances of mass shootings in the United States? Has it got you thinking about the gun that you have in the closet or under the bed? Is it usable? What could happen if it gets into the wrong hands?
These are many questions that you might not be able to answer, are these questions keeping you up at night? There is something that you can do, no questions asked to get that gun out of your house to where it won't harm anyone.
Where can you bring guns during this upcoming Gun Buyback in Kingston, NY?
Where can you bring the guns? First, you will need to make sure that the gun is unloaded and placed in a plastic bag. Here is another good thing to know, at no time during the turn-in of the gun or guns will you be asked for any personal or identifying information.
Where and when will you be able to turn the guns in?
You will need to bring the gun (as mentioned above, unloaded and in a plastic bag) on April 29, 2023, to the American Legion located at 18 West O'Rielly Street in Kingston NY 12401. The Kingston Police Department and the Ulster County Sheriff's Department will be accepting the gun turn-ins from 10 am through 1 pm that day.
How much will you get for each of your guns that day?

How many guns can you turn in? Is there a limit?
There is no limit as to how many guns you can turn in that day. The goal of this event is to just get guns out of situations where they potentially could harm someone.
How Many in America: From Guns to Ghost Towns
Can you take a guess as to how many public schools are in the U.S.? Do you have any clue as to how many billionaires might be residing there? Read on to find out—and learn a thing or two about each of these selection's cultural significance and legacy along the way.
DAISY AIR RIFLES & BB GUNS
Two of the Top 3 Airports for Most Guns Confiscated in '22 are in Texas