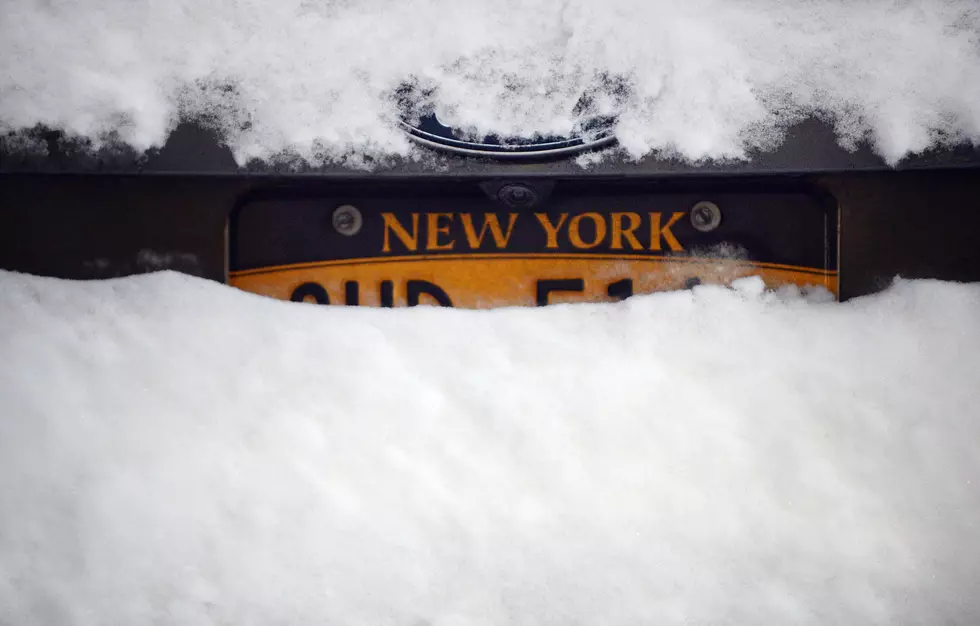 Freezing, Stormy, Snowy and Major Blizzard Predicted For New York
Astrid Riecken / Getty Images
It appears a brutal, cold, snowy and long winter with some blizzards is in store for New York State residents.
The Farmers' Almanac just released its "Winter 2024 Extended Weather Forecast."
"Every year since 1818, we consult our time-tested weather formula to offer you an extended weather forecast not only for the winter ahead, but the entire year. Our goal is to help you plan ahead. Yes, predicting the weather that far in advance has its risks, and at a times, nature likes to remind us that she has the last word. But we do our best with the tools we have," the Farmers' Alamac states.
Winter Weather To Make a Comeback In New York State
The Farmers' Alamac predicts after a mild 2022-2023 winter snowy and cold conditions will return for the 2023-2024 winter.
For all the news that the Hudson Valley is sharing make sure to follow Hudson Valley Post on Facebook, download the Hudson Valley Post Mobile
"Winter weather is making a comeback. After a warm winter anomaly last year, traditional cool temperatures and snowy weather conditions will return," the Farmers' Alamac states.
"Brrr Is Back" In New York
Experts also expect El Niño will bring cold temperatures, snow, sleet an ice.
"The BRRR Is Back! "If we consider that alongside our tried-and-true forecast formula, (El Niño) means that cold temperatures should prevail throughout the country and bring snow, sleet, and ice," the Farmers' Alamac said.
Blizzard Conditions Could Arrive In December
Winter officially starts on Thursday, Dec. 21, 2023, but meteorological winter starts on December 1.
December 2023 could be "quite stormy" with "blizzard" conditions.
"Our extended weather forecast calls for some blizzard conditions blowing snow into areas over northern New England," the Farmers' Alamac adds.
Stormy, Snowy, Wet January
Eastern states, like New York, are expected to see a "stormy, snowy, and wet" January.
The region could also see "below-average temperatures and lots of snowstorms, sleet, ice, rain, especially in January and February."
Major Storm In February
Then in the second week for February East Coast storm affecting the Northeast states "will bring snowfall, cold rain and then frigid temperatures."
Wintry March, April Snow
It appears winter won't go away in 2024.
The Farmers' Alamac also predicts a "wintry mess" for the East Coast during the first week of March and a "possible late-season snowfall" in the high-terrain areas of the region during the third week of April.
"A possible late-season snowfall during the third week of April won't be a fun "April Fools' Day" prank!" officials add.
The Dates When New York State Typically Sees Its 1st Snowstorm
Giant Horror Plant
A "giant horror plant" that can cause blindness and severe burns is still in New York State, despite the best efforts from New York officials.
The 10 Best Counties To Live In New York State
Is your hometown's county considered by
Niche
one of the best in New York State?