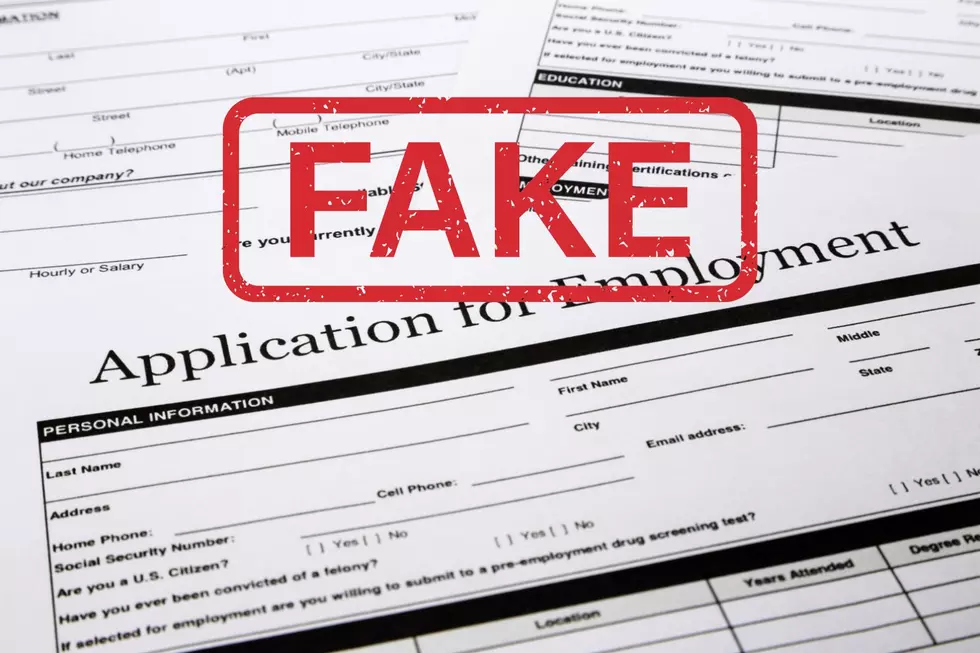 Every New Yorker Knows: 5 Ways Not to Be Scammed When Job Hunting
PC: canva / vinnstock
There is one week a year that is dedicated to 'Consumer Protection Week' but we don't think that it should only be one weeklong, we think that it should be more like 52-weeks long. Yes, there is always a reason to look out for one-another, and the tremendous number of scammers trying to pull one over on others is good enough reason to be aware all year long.
If you have even been looking for a new job lately you will need to be aware of one of the biggest scams out there. The scam that gets you to pay them to not hire you.
What should Every New Yorker Be Aware of when on the 'new job hunt?'
Heck even the New York State Department of Consumer Protection has a few items they would like to share as well about how to not get scammed out of money or your identity when applying for new jobs.
The biggest thing that you should always remember, you should never have to pay anyone to get them to look at your application or to have any type of fee with your application. 
What is another red flag that the person you are talking with is just trying to scam you?
Another red flag would be that they are only reaching out to you via text or texting app. If they don't want to get on a zoom, teams or webex 'call' then they probably don't exist.
A few things that you should "do" when looking to get a job:
Do a quick online search of the company that you are looking to apply with. Do they exist? Where are they located? Is that the same location that you might be working in? Do they have an actual phone number and mailing address, so you can drive by the company?
Search to see that the company is currently hiring. That way you won't be waiting forever to hear back from them, if you know they are just accepting applications for future openings.
Believe it or not the New York State Labor Department has a really encompassing list of places that are hiring for new employees now. Plus, their site has a tremendous amount of information on brushing up on job skills and online classes.
Are these the WORST jobs to have during the intense summer heat?
We've had quite the heat wave this summer throughout the United States. But what would be the worst job to have in Minnesota, Iowa, Illinois, Wisconsin, or anywhere that is feeling temperatures higher than 90 degrees and that hot, sticky humidity? We took a poll on social media and below are the top answers for the worst jobs to have in extreme heat.
READ MORE: See 50 remote jobs that can pay well
25 Worst Paying Jobs in New York State
Here's the 25 worst paying jobs in New York State. Is your job on the list?