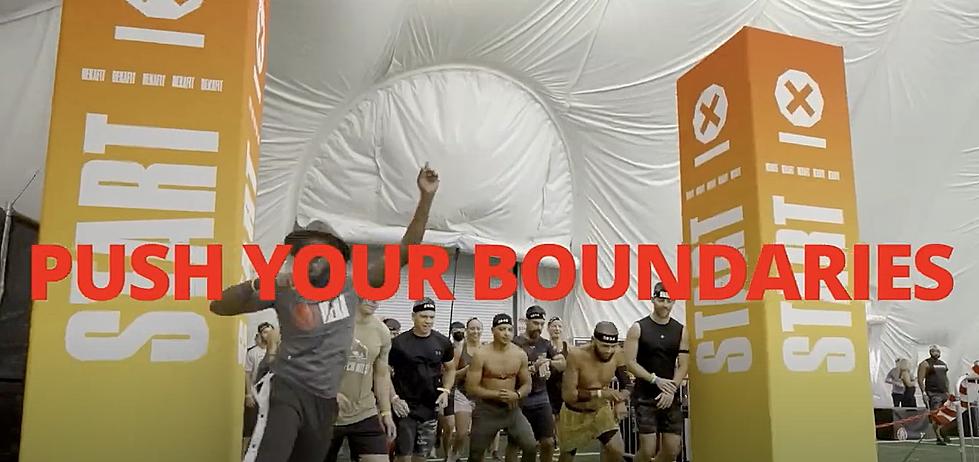 Epic Newburgh Fitness Challenge Welcomes Athletes of All Levels
YouTube / Gold's Gym Newburgh/Middletown
If you've been looking to put your fitness to the test recently, then the Gold's Gym in Newburgh has the perfect event for you!
DEKA Strong & DEKA Fit Events to be Held at Gold's Gym Newburgh
Spartan DEKA is designed to test and celebrate the fitness journey of athletes of all levels. Participants of all fitness levels are welcome to compete and challenge themselves in these thrilling events. DEKA combines strength, endurance, and athleticism to create a one-of-a-kind 10 station fitness challenge. Participants will also have the opportunity to win prizes and giveaways. No specific training or education is required to compete. Limited spots are available, so it's wise to register as soon as you can.
Gold's Gym in Newburgh will host back-to-back Spartan DEKA events!    The DEKA Strong event will take place on Saturday, June 3rd, 2023, from 8:00 a.m. to 3:00 p.m. and the DEKA Mile event will take place on Sunday, June 4th, 2023, from 8:00 a.m. to 3:00 p.m.
DEKA Strong refers to the 10 DEKA Zones that include no running. DEKA Mile features the 10 DEKA Zones each preceded by 160 meters of running for one miles of total running.
Inspired by the Spartan race community, Gold's Gym Newburgh & Gold's Gym Middletown have teamed up to become DEKA affiliate locations, hosting events ongoing throughout the year.
Most people take 20 minutes to an hour to complete the circuit. World class competitors will do it in 15 minutes or less! It doesn't matter your age or fitness level, you'll have an official time to measure your progress for the next time you choose to do it, and see where you stack up against other people in your age group from around the world!
Kevin Donoghue, Regional DEKA Director, had this to say about the upcoming event this weekend:
"We are excited to welcome Gold's Gym's Spartan DEKA fitness challenges to Golds Gym Newburgh... The Murphy family has created a culture at Golds gum that is both challenging, fun and stimulating.  DEKA is another tremendous addition that adds even greater value to this tremendous fitness environment!  We are looking forward to seeing the participants complete the challenge, earn thier medals and T-Shirt, and walk away proud with a life changing experience!"
To register for the DEKA Strong and DEKA Mile, visit this website!
25 Top Athletes Hailing From The Hudson Valley
Popular athletes, and classic household names all around the world in sports, could be linked to the very neighborhood you live in. Here is a list of 25 professional athletes all with links to the Hudson Valley.
Which Planet Fitness is the Best in the Hudson Valley?
Each Planet Fitness Location has a rating of 4.1 or higher according to Google, with more than 100 reviews each.