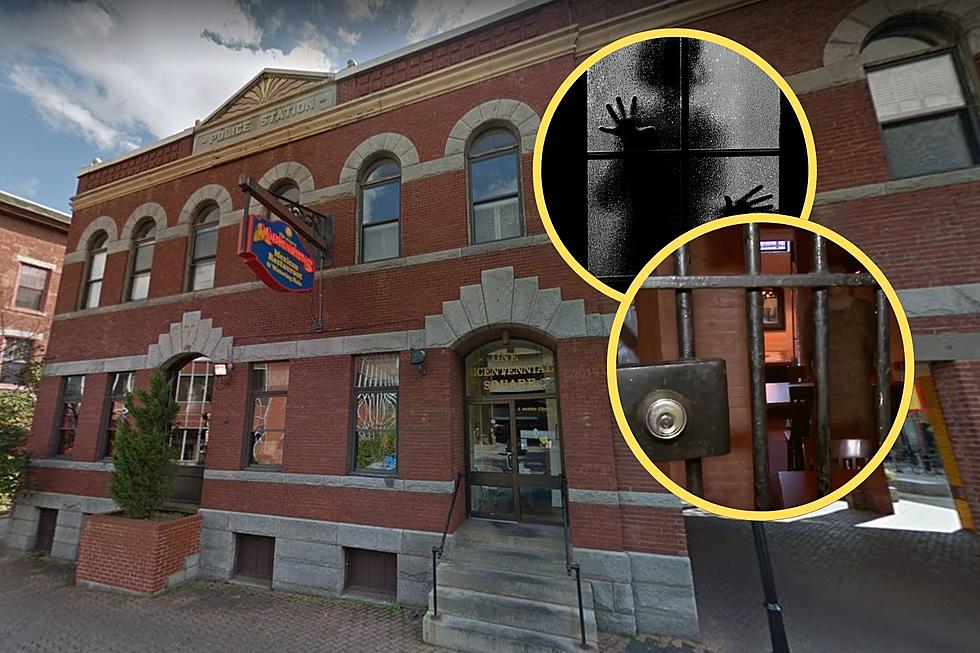 Dinner With Ghosts? Concord, New Hampshire Restaurant Said to be Haunted
Google Maps; Getty Images; WMUR via YouTube
Have you ever eaten with the fear of being locked in a holding cell?
One spot in Concord, New Hampshire, seems to be more than your typical restaurant-going experience. Instead of sitting down at a table, you can actually be eating in an old jail-holding cell.
Margaritas at 1 Bicentennial Square has been serving delicious Mexican food for several years, but it wasn't always in that building.
According to Atlas Obscura, from 1890 to 1975, it housed the Concord Police Department, where cops came and went as well as criminals detained in cells.
Guess what? The jail cells still stand today, and if you wish you can reserve one to eat in.
Now, I've never been in a jail cell, but the idea of eating a chimichanga and having a strawberry basil margarita behind bars sounds like an opportunity too fun to pass up.
But wait, it gets even creepier. If you're intrigued by the paranormal, you may really want to make a stop here.
That's right, the restaurant is rumored to be haunted.
Don't believe me? Check out this paranormal footage of a moving cup by The Northeastern Paranormal Research Society on YouTube.
I don't know about you, but if my cup went across the table, I don't think I would be able to drink out of it again.  I'd be in fear that a ghost did something to my drink or worse... lock me in the cell.
It seems that one of the old convicts chose to never leave and still hangs out at the Margaritas.
According to a report from WMUR 9 on haunted eateries, a poltergeist, otherwise known as George, is the one rumored to haunt the restaurant.
If you were to ask a staff member about George, it seems likely that you will hear some sort of story.  The news station heard from staff about faucets being turned on and overflowing to the throwing of food and furniture.
You can hear more about the place in the WMUR video below.
The real question is would you be willing to eat with the possibility of being locked in a holding cell by George?
If so, you're not alone! Even though you may catch me screaming, I hope that when I go I will be able to see some paranormal activity.
Just know that according to Atlas Obscura, dogs are not permitted in the jail cells but are allowed on the patio.
Who knows, could be the perfect date night location. Maybe you'll even see something spooky.
11 Music Venues That Are Reportedly Haunted