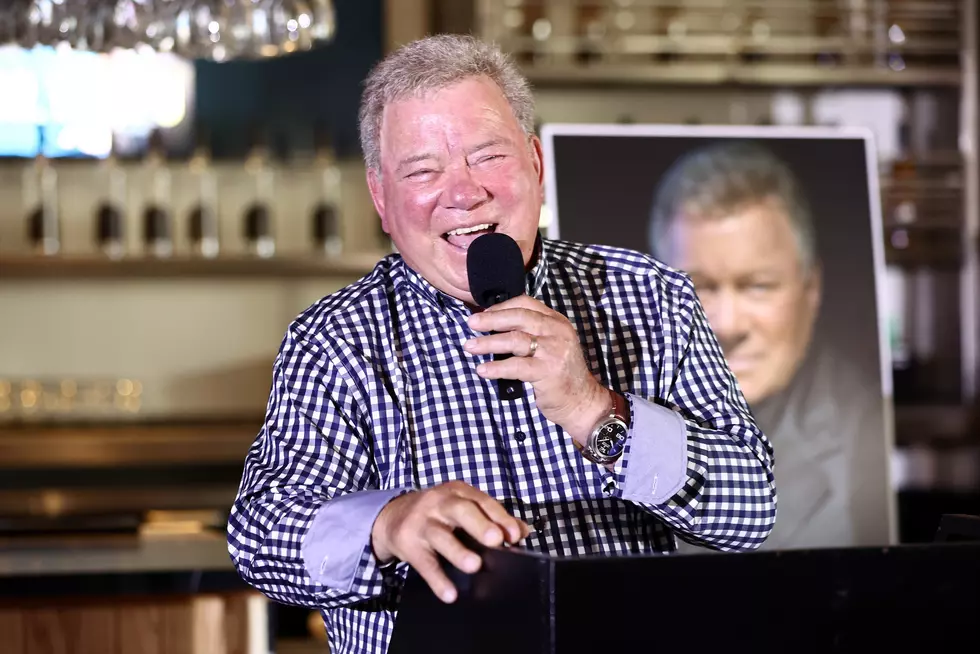 William Shatner Returning to Upstate NY Star Trek Exhibit
Emma McIntyre from Getty Images
Captain James Tiberius Kirk will be making a grand voyage to the Hudson Valley, and you could meet him!
William Shatner's Roots in the Hudson Valley
The great Canadian actor has traveled the "final frontier" that is space both on camera and in real life, but how many of you know that he once lived in the Hudson Valley?
Before his time at the head of the US Enterprise, Shatner starred in the 1958 Broadway play, The World of Suzie Wong, which ran for 14 months. Shatner wrote in his autobiography:
"Gloria [his wife at the time] and I moved back to New York and we bought a little house in Hastings-on-Hudson for $19,000. This was an amazing step for me, this was roots…I was confident I could afford it; I was going to be paid $750 a week to star in a Broadway show. That was a tremendous amount of money in 1958."
William Shatner Returning to Upstate New York
No, Shatner is not buying a new house in the area. At least, we don't believe so.
William Shatner is returning to the "Star Trek Original Series Set Tour" exhibit in Ticonderoga, NY the weekend of July 7-9 of this year. Tickets have just been made available.
Star Trek Set Tour
The "Set Tour" exhibit was built by a Star Trek superfan and Ticonderoga native James Cawley after inheriting blueprints of the original set. The sets are fully licensed by CBS, according to the website.
You can get a sense of the exhibit here:
Back in 2020, when visiting the exhibit, Shatner had this to say:
"I never forget that there's a moment of awe, but it's also gratitude that they are there. I never forget what an honor it is for someone to say they're a fan and they like what we do. And liking what I do is always in jeopardy and I'm very grateful."
Fans of Star Trek have the option of booking from a number of specialized packages. Packages include general admission along with getting pictures and autographs with the icon.
Super fans can also get the chance to have a "bridge chat" with the Captain, which is a more personal experience with the actor. The all-inclusive experience goes as far as offering dinner, a tour, a chat and you get a photo and autograph.
Below is a press conference with William Shatner from the Weekend at the Star Trek: The Original Series Set Tour in Ticonderoga, New York on May 4, 2018.
Star Trek Icon William Shatner Goes Boating on Lake George
12 Actors Who Have Surprisingly Never Won An Oscar
These great actors have given unforgettable performances in classic films. None of them have won an Academy Award.
12 Actors Who Started As Extras In Movies And Television
These famous actors all began their on-screen careers with uncredited roles in movies and TV.