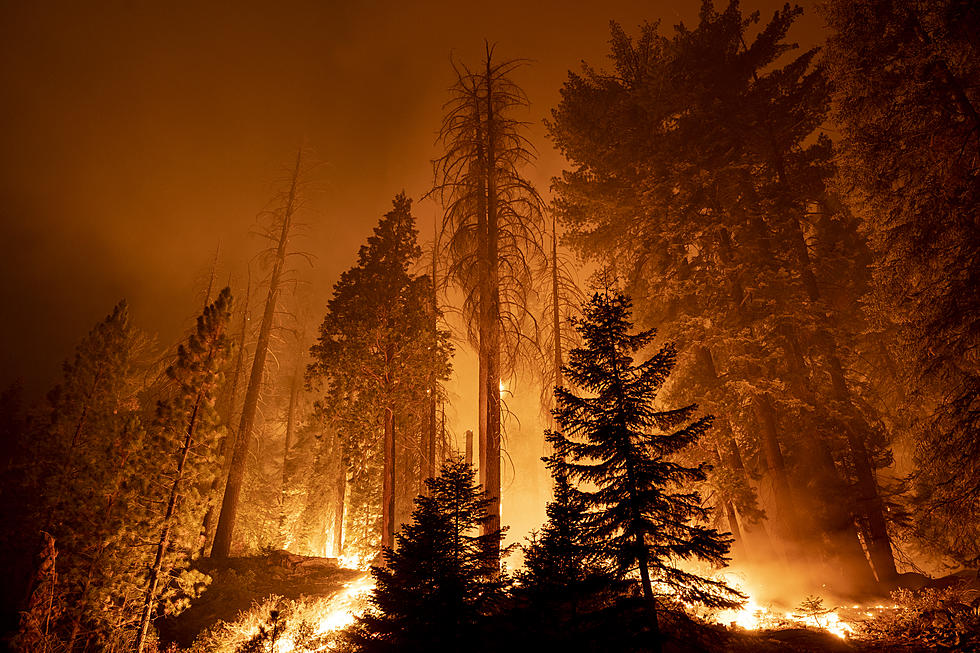 Wildfires From Canada Creating Weird Conditions In New York
Getty Images
Smoke from a wildfire in Canada is creating widespread haze and poor air quality in New York State.
The National Weather Service confirms wildfires coming from Canada are leading to poor air quality and more in New York State.
Canadian Wildfire Smoke Makes Its Way To New York State
"A plume of Canadian wildfire smoke is forecast to drift over the area and could lead to decreased air quality," the National Weather Service New York City warned on Tuesday.
"Widespread haze" is forecast for the Hudson Valley and most of New York State on Wednesday.
"Smoke from Nova Scotia wildfires is (moving) westward," the National Weather Service Albany stated. "This smoke is being smelled at ground level. Be alert if you are planning to be outside later today/tonight. Smoke can hurt your eyes, irritate your lungs and worsen respiratory illnesses."
For all the news that the Hudson Valley is sharing make sure to follow Hudson Valley Post on Facebook, download the Hudson Valley Post Mobile App and sign up for the Hudson Valley Post Newsletter.
Hazy Sunshine, Poor Air-Quality Expected In Hudson Valley, Parts Of New York State
Smoke from the Nova Scotia wildfires may reach the surface in New York State on Wednesday leading to hazy sunshine, officials add.
"Patchy low-level smoke from wildfires in Nova Scotia will continue to linger around the area. Clouds will give way to hazy sunshine with another day of smoke aloft from the Nova Scotia wildfires," the National Weather adds.
Anyone with respiratory ailments should limit outdoor activities on Wednesday, officials say.
Chance Of Amazing Sunset
One positive of the hazy conditions could happen Wednesday evening. Officials say the hazy skies could lead to an incredible sunset in New York State.
Around 13 wildfires started burning in Nova Scotia on Monday. Nearly 20,000 have been forced to evacuate as many of the wildfires are still out of control.
Chick-Fil-A Opens Surprise Free Pop-Up In Mid-Hudson Valley
Massive World-Class Dinosaur Theme Park Planned For Hudson Valley
Another Hudson Valley hometown is in the running to be the site of a massive world-class dinosaur theme park.
Where The Hudson Valley Is Gaining, Losing Residents
Most of the Hudson Valley is gaining new residents. How many residents has your county gained or lost?