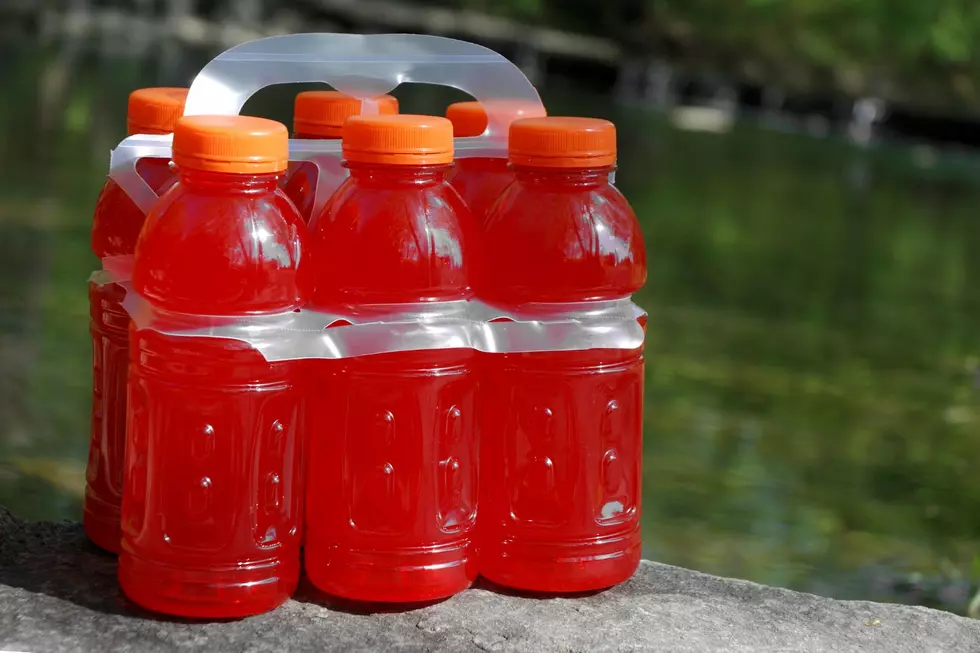 Why do Hudson Valley Middle School Kids LOVE This New Drink? What's The Big Deal?
Canva
If you have kids between the ages of 8 and 16 you already know they are always asking for something, right? It's an endless list of things they need, new clothes, the newest phone, video games, I could go on and on but have your kids asked you for the new trend drink yet?
I might be a bit late to the party but over the last few months, my 11-year-old son Jackson has repeatedly asked me to drive him to various stores in Poughkeepsie and Wappingers Falls to see if they have this new sports drink that he had to have.
Prime
I'm not exactly sure where my son heard about it but the sports drink Prime is something he had to have. When he first asked me to try and find it for him I asked, like most parents would, what the heck is Prime? He told me "it's a new sports drink like Gatorade but WAAAY better!!" Way better than Gatroeade? Yes!! He went on to tell me that he saw Prime on TikTok or something and everyone is saying it's the best drink ever made! But why?
Prime Flavors
He told me that the flavors they offer are the main reason everyone loves it! They offer flavors that no other sports drink offer, including, Ice Pop, Strawberry Watermelon, Lemon-Lime, Grape, and a few others. Like most kids, his age my son does get excited about many things but I haven't seen him this excited to try something new in a while so I decided last month to try and find Prime for him.
I drove all over the Hudson Valley, Stop & Shop in Poughkeepsie, Hannaford in Wappingers Falls, and Shop Rite in Fishkill, but none of them had it. I tried various convenience stores from Kingston to New Paltz down to Newburgh and couldn't find this stuff anywhere. After telling him I couldn't find it anywhere he told me one of his friends told him that they sold it at a small deli on Osboure Hill road in Fishkill.
Where to Find Prime in the Hudson Valley
Wouldn't you know it, the last place I would think to look had it...LOL!! My trip around the Hudson Valley to find Prime was last month and over the last few weeks, I have noticed that most convenience stores now carry a full selection of Prime. If you have a child like mine and need to find Prime, I've seen it for sale at Quick Check stores, Chesnut Mobils, Flory's stores, and numerous other convenience stores.
What is Prime Sports Drink?
According to the Prime website, it was the creation of YouTube stars KSI and Logan Paul, who came together to show what happens when rivals come together to make something new to "fill the void where great taste meets function." The drink has become so popular that it's completely sold out on the Prime website.
Poughkeepsie Pizza Place Destroyed by Fire
Before and after pictures of Tony's Pizza Pit in Poughkeepsie, New York.
11 of the Most Popular Nicknames Smokers Call Marijuana
What people call marijuana.