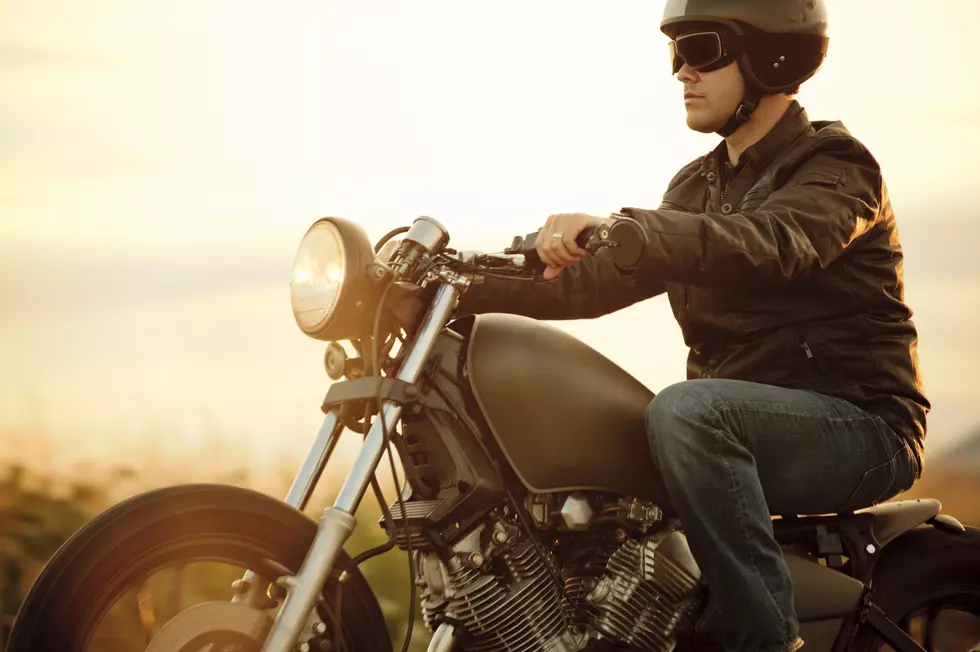 New York State: Where to Get Your Annual Motorcycle Inspection?
vtwinpixel
Thinking about the days when you can hit the open road on your motorcycle? In New York State the riding season, if you have the gear and a few warm days, can take place March through November. Heck, have you ever participated in one of the New Years Day rides? I digress.
Every year you need to renew your registration on your motorcycle because (at least in NYS) it expires on April 30th of each year, but what else do you need to do to be able to ride all season long? Your annual inspection.
Where can you bring your motorcycle to get inspected in New York State?
In order to be a legal inspection station, the shop that is offering to inspect your bike must be registered with New York State. Each shop will have a sign that looks very similar to the one below. You will also see numbers on the sign, showing the shop number designation that has been assigned to them by the State of New York. 
What does an inspection mean on a motorcycle in New York State?
While the person who is inspecting your bike is making sure that it is in 'overall good condition' along with the lights, mirrors and brakes. The New York State DMV also includes the following: turn signals, horn, and a 'suitable muffler.' Has your bike ever not passed inspection? Why?
How much will your annual motorcycle inspection cost you in New York State? Where can you get your bike inspected?
Your annual inspection will cost you $6.00. Just a reminder, you will also need to pay for your annual registration, which expires every year on April 30, and make sure that you are fully insured for the bike. Need a place to get your bike inspected? There is a list of places, some you might pass all the time, and didn't realize they were inspection stations because you weren't looking for the sign. To find a certified New York State Motorcycle Inspection Station, click here to search by your zip code. When you click through to the locator, select Public Vehicle Inspection Stations, then your county. On the next page, then click motorcycle and it will list all of the places you can get your bike inspected. Some places will do it on a walk-in basis but call ahead and see if you need an appointment.
What are the most important things when out riding your bike?
Remember to gas up before you start out, always have the proper gear on, turn that headlight on and be aware of your surroundings. Lastly enjoy the ride!
Thinking about learning how to ride? Here are a few things that you might not know about motorcycles:
Here is great info on how motorcyclists and cars can exist on the same roadways.
It's possible for cars, trucks, and motorcycles to safely share the road, but it takes mindfulness and cooperation on everyone's part. Remember these 10 tips before heading out on your next journey.
Check out this vintage bike, a total garage find. Sweet!
Found in a garage in Upstate New York! This 1982 Honda FT500 Ascot motorcycle has been sitting untouched in it's original factory crate for 40 years. This bike is brand new but will it start?