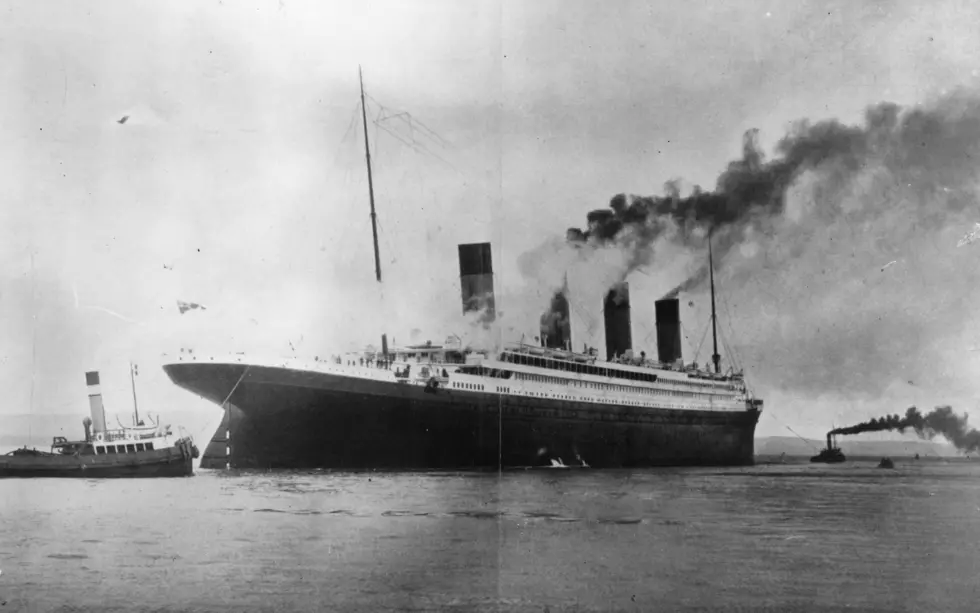 Titanic the Exhibition Arrives In New York This Fall! Want to Travel In Time?
Getty Images
It is difficult for me to wrap my head around the fact that the movie Titanic was released 25 years ago. Following it's debut in theatres, this blockbuster starring Leonardo DiCaprio and Kate Winslet went on to gross over $2 billion and will forever rank as one of the most successful movies of all-time. Why? Because people are fascinated with the story.
Soon you will be able to experience the true story of Titanic right here in New York!
Titanic The Exhibition will offer a display of historic items, pictures, letters, personal belongings and a unique narrative experience. According to producers of the exhibit, you will see over 200 original objects and put yourself in the passengers shoes as you explore life-size recreations of Titanic's interior.
Titanic The Exhibition will be in Manhattan at 526 6th Avenue, close to Greenwich Village. The most specific timeframe given is 'Fall 2022' but tickets will go on sale Tuesday September 6th at 11am and adult tickets start at $31. Check for tickets HERE.
When you and your family visit Titanic The Exhibit you will learn about everything from the creation of the ship to it's maiden voyage and recovery missions. This looks to be a very popular exhibit so it is suggested that you join the Waitlist to purchase tickets.
Titanic The Exhibition will be open daily with the exception of Mondays and a variety of sessions will be available. Each tour will take approximately 90 minutes and it's great for all ages.
America's Oldest Intact Warship Lies At The Bottom Of Lake George
Storytown U.S.A. - Lake George, New York
Take a look back at Storytown U.S.A. in Lake George.
The Mysterious Missing Submarine Found on the Bottom of Lake George