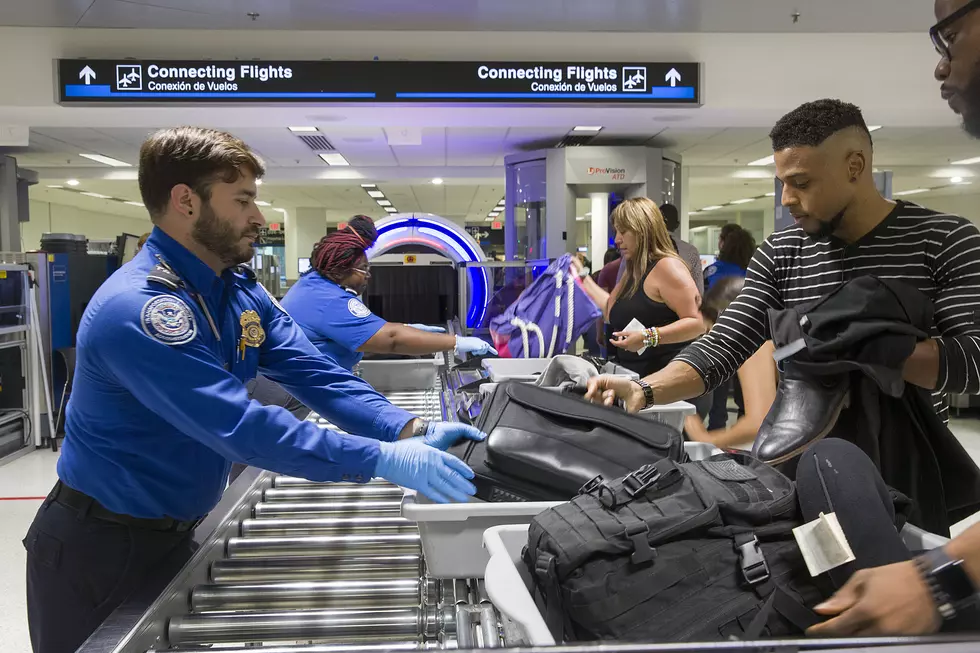 The TSA Needs Your Help at This Upstate New York Airport
Photo by Joe Raedle/Getty Images
Have you traveled since the pandemic? Each airport has slowly returned to pre-pandemic passenger levels, but there is one thing that is still needed at each airport, especially this one in Albany New York.
Are you in need of a job and want to start at just over $41,000 a year for full-time positions and $19 an hour for part-time employees? Here is the information about the positions that are available at Albany airport.
What is a TSA and What Do They Do at Airports?
The TSA is the Transportation Security Administration, and its mission statement is to "Protect the nation's transportation systems to ensure freedom of movement for people and commerce." 
What requirements do you need to meet to apply for a job with the TSA?
To apply for a job with the TSA, you will need to be over the age of 18, be able to pass a drug screening, be flexible in your work schedule and to be able to travel for training or for work.
Interested in applying for one of the jobs with the Albany NY Airport TSA?
For the month of March 2023, there will be a job information table set up at the airport, where you can ask questions, get more information and even start the process. The information table is located inside the airport terminal 6 am to 4 pm, each Thursday during the month of March. Currently, there are multiple positions for both full and part-time employees.
Shocking: Random Things You Can Get Past TSA Security
Going through TSA always makes everyone so nervous for many reasons. You don't want to get pulled aside and get some sort of crazy search done. But you also don't want them to throw out anything that you have in your bag.
It's always hard to find out what can you get past TSA. According to
Upgraded Points
, you are allowed to bring over 400 things with you, some of which you probably had no idea you could bring with you. Here are things that you most likely didn't know you could get past TSA with no problem.
5 Things to do to get ready to go through TSA Security
Check Out The 10 Crazy Outragous Items Taken By The TSA
A bowling pin, grenade, and a nail gun at Boise Airport?