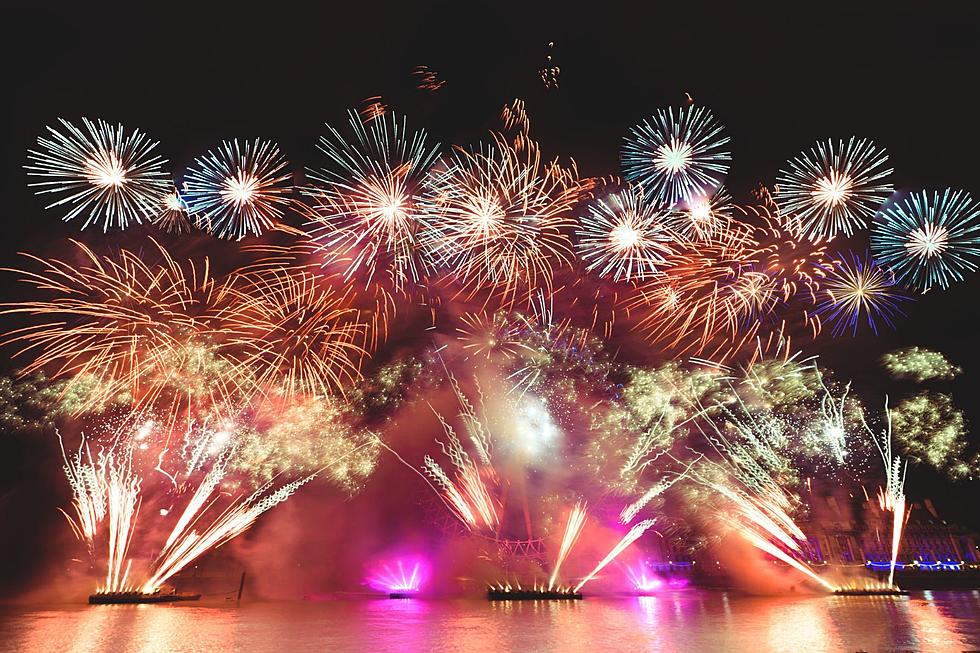 Saugerties, New York Plans to Avoid Fireworks 'Disaster' Like Last Year
Canva
The town is doing everything it can to ensure that fans of the 4th of July fireworks won't be left waiting this year.
What was supposed to be a festive 4th of July celebration last year in Saugerties turned into many families leaving before the fireworks even started all because a local baseball game went long. Town officials are hoping a new plan for 2023 will prevent any misunderstandings and give all guests the chance to watch and enjoy fireworks without waiting as long as they did last year.
Saugerties Fireworks Started Really Late in 2022
Back in July of last year, we told you about how many Saugerties residents were livid over the fact that they were forced to wait for the yearly firework display. The display which is attended by thousands didn't start at the approximate start time at the Cantine Field Sports Complex in Saugerties because the Saugerties Stallions baseball game took longer than expected. The length of the game forced the fireworks display to start at around 10:45 p.m. which for many families was too late and many left before the display began.
After leaving the complex many families shared their anger on social media hoping to get town officials to do something so this never happens again. The town promised to make changes for 2023 and has announced its new plan for 2023.
Saugerties Fireworks Plan 2023
The town of Saugerties has announced that the firework display this year is scheduled to start at 10 p.m. The Saugerties Stallions are rescheduled to play a game on the 4th of July again this year but according to the Daily Freeman, the Tuesday night game is scheduled to start about an hour earlier (6:05 p.m.) than most games. The Town also announced that to avoid any similar issues to last year, the baseball game will end on time, even if it means the game has to end in a tie.
Many are hopeful that the new plan and the fireworks go off without any problems. Cantine Feild is located on Pavilion St, Saugerties, NY.
Top 5 Saugerties, NY Cafés You Must Visit This Winter
Cozy up with a great cup of coffee from one of the best Saugerties, NY cafés this winter time.
Family Fun Center For Sale in Saugerties, New York
This property will appeal to the kid inside you. With Miniature Golf, Go-Kart Track, Batting Cages, Arcade, Water, and Laser tag plus a concession this mini amusement attraction offers a chance for you to make a living while everyone plays and has fun. Located in Saugerties, New York next to other destination sports venues you couldn't ask for a better location. The Loopnet listing for
455 Washington Ext Family Amusement Center
refers to it as turnkey.