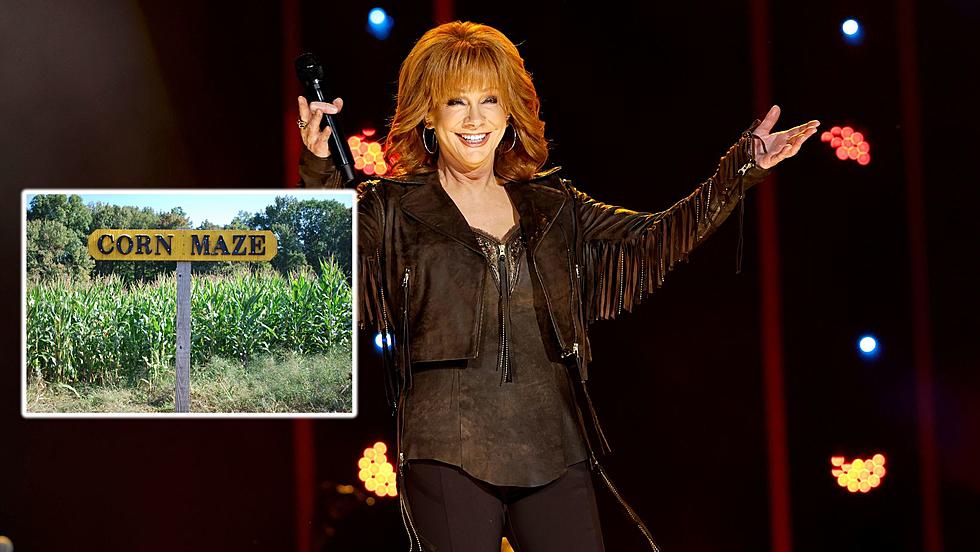 Navigate Around 2 Reba-Themed Corn Mazes in New York State
Getty Images/Canva
She loves a good Corn Dog and it looks like Corn Mazes too!
Reba Corn Mazes Coming to a Farm Near You
Everyone loves country superstar Reba McEntire, right? Who could forget her iconic sitcom Reba from the early 2000s? What a time to be alive. More recently, she starred in the latest season of ABC's Big Sky, and of course, she has been a star in the country music world since the 70s.
With such a successful career in the entertainment world, her next step has to be a big one. So, she's hitting the corn maze circuit just in time for fall.
[brandedapppromo
If we're being serious, she's actually getting ready to release a book called "Not That Fancy" and to promote it 40 farms in 24 states will have Reba-themed Corn Mazes.
2 New York Corn Mazes Get Fancy With Reba
Lucky for New Yorkers, there will be 2 farms getting the Reba treatment. Unfortunately, none of them are in the Hudson Valley but if you're looking for a fun fall road trip why not put Scottsville and Watermill New York on your list?
You can find Reba corn mazes at Hank's Pumpkintown in Watermill on Long Island and Stokoe Farm in Scottsville near Buffalo. A company called The Maize created the designs and traced them into the 40 different corn fields.
The Reba corn maze above is apparently at the Long Island location and looks pretty difficult. The Watermill, NY Reba Corn Maze looks a little easier:
If you'd rather stay in the Hudson Valley for your corn mazes, you have a bunch that are ready to be explored like the Barton Orchard corn maze in Poughquag that honors WPDH or Kelder's Farm's corn maze in Kerhonkson that is showing their New York State love.
What corn mazes will you be visiting this year?
Speaking of mazes, it would probably feel like you were navigating through a corn maze walking through Reba's $5 million mansion. See for yourself below:
PICTURES: See Inside Reba McEntire's Stunning $5 Million Nashville Mansion
Reba McEntire lived the good life in a spectacular waterfront mansion outside of Nashville, which she sold in 2017. The property boasts seven bedrooms, five full bathrooms, a chef's kitchen, home theater, wine room, eight-car garage, pool, guest house, barn and more top-dollar luxuries.
What Happened To the Cast of 'Reba'?
See the cast of Reba McEntire's TV show Reba, then and now with updates on where each of the primary actors ended up.
See Reba McEntire Pictures, Through the Years
See pictures from Reba McEntire's life and career, through the years. So many memories. So many hairstyles.