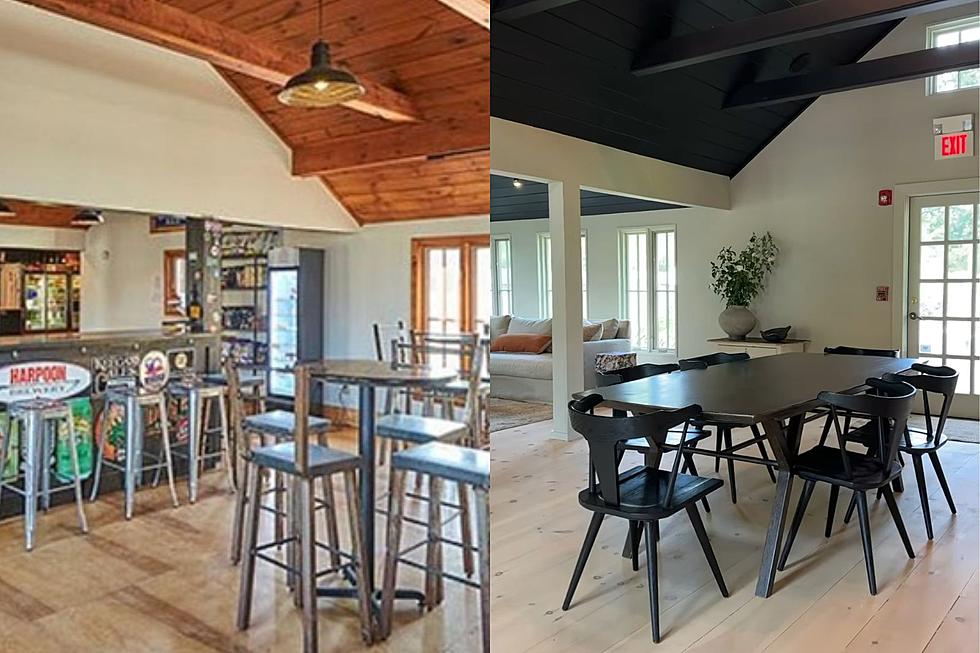 Designers Transform Hudson Valley Dive Bar Into Beautiful Space
Gary DiMauro Real Estate/Instagram/Upstate_Down
The true potential of an old bar has finally been realized thanks to the Hudson Valley's own version of Chip and Joanna Gaines.
The popular show, Fixer Upper, follows the Gaines team as they help clients realize the potential of homes in need of repair. The Texas couple covers everything from purchasing the home to renovations, construction and interior design.
Here in the Hudson Valley, we have our own version of Chip and Joanna in the duo behind Upstate Down. Jon and Delyse Berry operate a real estate company that brings together interior design, real estate brokerage, and a home store.
The Berrys operate out of Rhinebeck where they help clients with remodeling, buying or selling, or just finding the right decor or furniture for their existing home. Their Instagram is filled with some impressive transformations, but what they've done with a former bar has really been impressive.
Grand Cru Beer & Cheese Market in Rhinebeck shut down in 2021. The business, which started in the village of Rhinebeck, eventually moved to Route 308 where it continued to gain regular customers. But after a decade in business, the bar closed and went on the market.
Upstate Down purchased the property and has transformed it from a dive bar into an impressive space that has lots of potential. Jon and Delyse Berry are now asking the public their opinion on what they should do with it on social media.
We are now determining if we will open it as a restaurant, rent it out, or sell it… any thoughts or suggestions?
Those who are interested in the space can contact Upstate Down for more information.
What would you like to see happen to the newly remodeled Grand Cru? Let us know your thoughts on our Facebook page or send us a text on our mobile app.
Paul Rudd and Jeffrey Dean Moran Own a Hudson Valley Candy Store
Let's go inside the Rhinebeck candy store owned by Jeffrey Dean Morgan, Hilarie Burton Morgan and Paul Rudd.
Five Celebrities That Lived in Rhinebeck Once
These five famous folks once called Rhinebeck home.