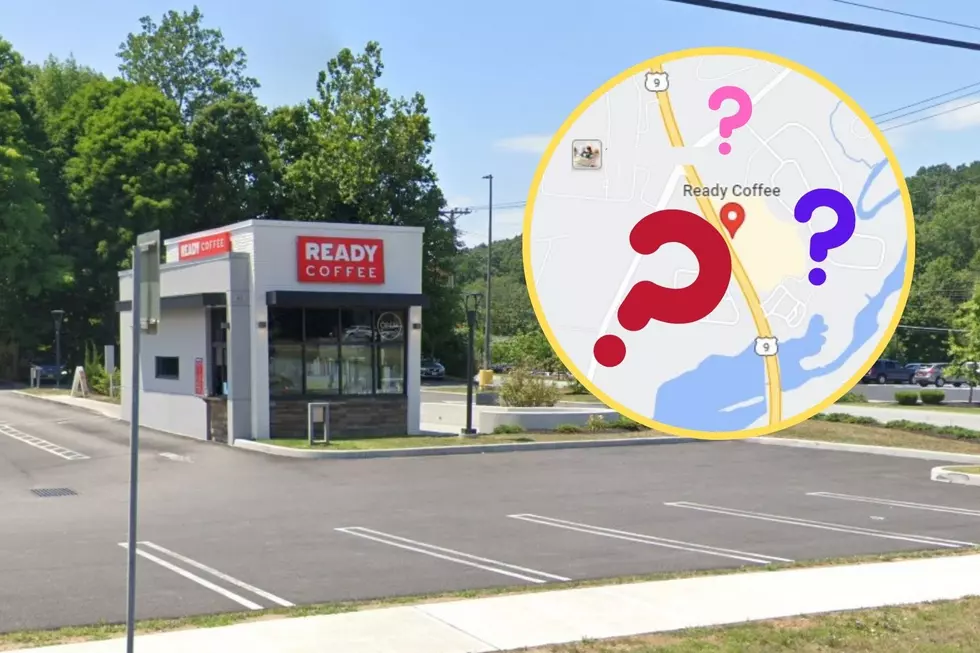 Ready Coffee's Exciting 4th Location Coming to the Hudson Valley
Google
Caffeine lovers, rejoice! Plans have recently been confirmed for one of the Hudson Valley's favorite homegrown businesses to add a fourth location.
Local Chains in the Hudson Valley
It's both exciting and rare to see a local business succeed so thoroughly in the Hudson Valley. Adams Fairacre Farms may be the gold standard, with stores in Orange, Dutchess, and Ulster Counties, and their fifth location currently under construction in Wallkill, NY. It's a similar success story that's getting residents excited in Dutchess County.
Is Ready Coffee Coming to Hyde Park, NY?
"Didn't I hear we are getting a Ready Coffee?," asked a Hyde Park resident on Facebook. Fans of the Hudson Valley business rushed to the comments, both praising their favorite homegrown coffee shop and lamenting what they believe to be the delays in the process.
Ready Coffee Fans in the Hudson Valley
"Ready Coffee is the true meaning of happiness", commented one caffeine fan. "Omg I hope so!!", said another. "Best coffee EVER!! Affordable, excellent quality & amazing small business that I would love to support in our area!" echoed a third. Others reported that any plans to open were being discussed by the Hyde Park planning board.
What is Ready Coffee?
For the uninitiated, Ready Coffee is a drive-thru coffee shop with an extensive menu of coffees, teas, and frozen drinks. Their first two locations can be found in Newburgh and Wappingers Falls, NY, with their latest store (with an actual interior, below) recently opening in LaGrange, NY.
Here's what the Hyde Park Planning Board had to say about a possible fourth location:
Hyde Park, NY Planning Board Confirms Early Plans for Ready Coffee
"A Ready Coffee is under review by the Town of Hyde Park Planning Board to be located in the Hyde Park Town Center North Plaza", said Cynthia Witman, the secretary of the Hyde Park Planning Board. "The application is currently being revised for resubmittal to the Board and is in the early stages of review."
While the planning board confirmed that the process has begun to welcome Ready Coffee to Hyde Park, there will clearly be a wait until they open their doors. Until then, check out five other fantastic local coffee options in Dutchess County below, and keep scrolling to find the gems in Orange County, NY as well.
5 Places to Grab a Great Cup of Coffee in Dutchess County
Where to Get a Great Cup of Joe in Dutchess County
25 Best Coffee Shops in Dutchess and Orange County
We've put together a list of 25 best coffee shops located in the Hudson Valley