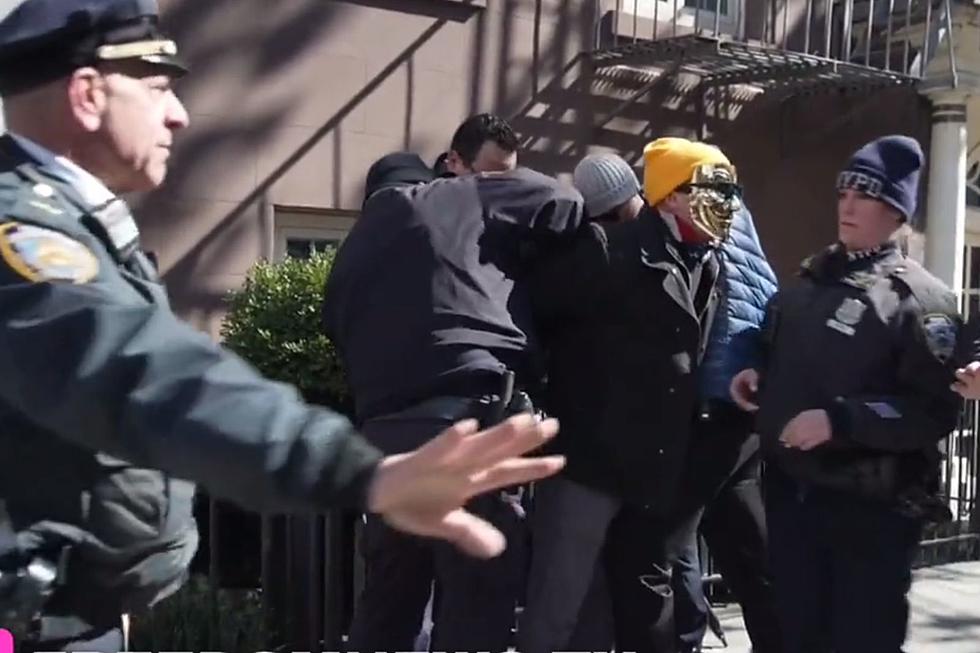 Proud Boy Member Arrested in New York City is from Fishkill
ScooterCasterNY via Twitter
The Proud Boys, a group that gained national attention after their participation in the January 6th insurrection and whose leader is currently on trial in federal court for sedition, showed up in force this past weekend to oppose a Drag Queen Story Hour event in New York City.
The group, which has been banned on nearly every social media platform and labeled as terrorists by several countries, clashed with supporters of the event outside an LGBT Community Center in Manhattan. A physical altercation ended with the arrest of a man from Fishkill, NY.
Proud Boys Member is from the Hudson Valley, NY
The man, identified by the New York Police Department (NYPD) as Robert Porco of Fishkill, NY, was taken into custody after police allege Porco, wearing a gold-colored mask, "attacked a victim and struck him in the face" outside of the community center.
Violence Erupts when Proud Boys Interrupt Drag Queen Story Hour in New York City
At one point, it seems that the violence escalated. Another video shows a bloodied member of the Proud Boys leaving the protest. He can be heard saying, "I came to help people, not get the s*** beat out of me" (NSFW language, below). 
This is not the first instance of a Proud Boys presence at a drag event. Members have protested similar story hours in Nevada, Washington, DC (which turned violent), and California, where a hate crime investigation has been opened by police.
28 LGBTQIA+ Icons in Rock + Metal
Mapping Poughkeepsie's Racist Past
A map from 1937
used to determine the risk of giving out mortgage loans shows just how badly Black residents in Poughkeepsie were stigmatized. The redline map described areas that were at high risk for lenders, simply because of who lived there.