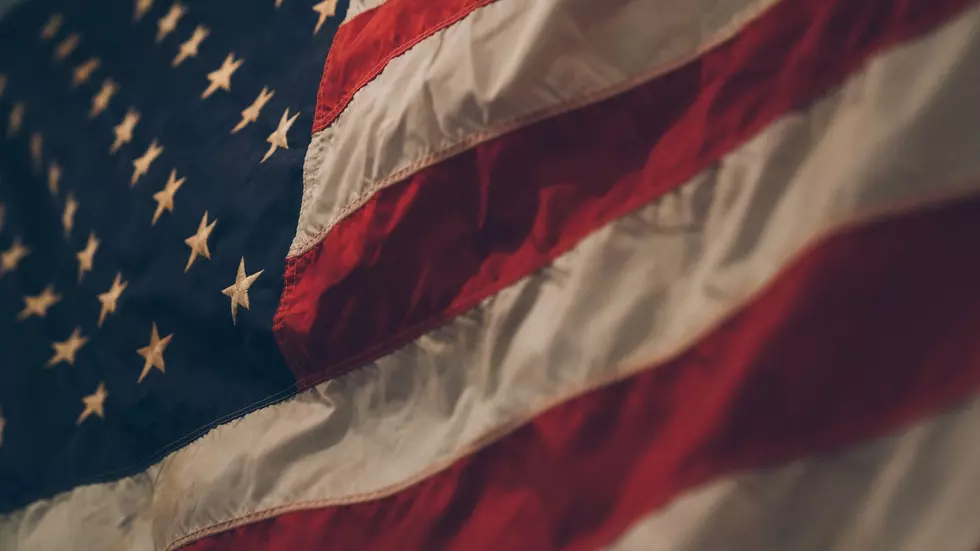 New York State Will Help You Retire Your American Flag, Here's How
Photo by Samuel Branch on Unsplash
It is pretty amazing to be able to drive around our neighborhood, our communities and see the proudly waving American flags. One of the first things when I bought my house and noticed that there was already a flag holder on the side of the house was to get an American flag to put out on holidays and sunny days.
Do you have an American flag that you do this with? Do you have one or two at home that have seen better days and you were wondering how to be able to retire them with dignity?
How will New York State help you retire that old American Flag?
There are many places that will accept your retired US Flag, including most Boy Scout Troops and American Legion's. Currently New York State and the Office of General Services (OGS) is collecting flags all throughout the state. The drop-off locations will be listed below.
What is the New York State OGS doing with the flags?
The OCS is collecting them to be a part of a Memorial Watchfire hosted by the CNY Veterans Recognition Foundation, with the continuing participation of Vietnam Veterans of America, Chapter 103 at the New York State Fairgrounds in Syracuse. What is a Memorial Watchfire? Click here.
For a full list of the New York State Government Offices that are collecting flags across the state, click here. 
Remember if you can't make it to one of the NYS Government Offices to drop off your flag, don't worry about it. There are other organizations like the Boy Scouts of America and your local American Legion that will be honored to accept your flag donation.
Are these the 10 Best Flags for North America? You decide!
Here are the flags deemed the 10 best, in both the United States and Canada, from a survey by the North American Vexillological Association. They are listed from the 10th best to the number 1 best flag in their survey.
Artists Wearing the American Flag
See rock's biggest stars sporting the red, white and blue.
30 Red Flags For Anyone Who Claims To Live in Hudson Valley, NY