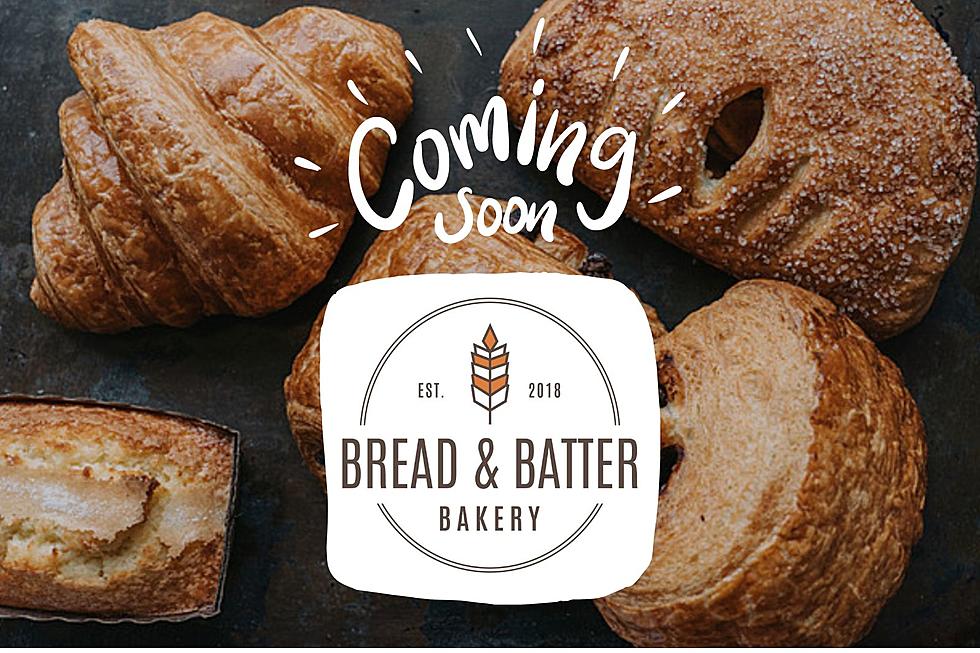 Newburgh Flour Shop Rebrands, Announces Another Hudson Valley Location
Bread & Batter Bakery, canva
A well-known Orange County-based bakery has announced some pretty exciting changes, including a new name, and information about the grand opening of a Dutchess County-based location that will employ more than 15.
In January of 2022, the Hudson Valley was excited to learn that Newburgh Flour Shop would be extending its offerings to this side of the river with a spot at the highly anticipated Academy in Poughkeepsie, and now that opening date is nearing, and with a new name in tow.
Newburgh Flour Shop Becomes Bread & Batter Bakery
First opening their doors in August 2018 in downtown Newburgh, the Newburgh Flour Shop has become known for their breads, baked goods, pastries and pretzels. Well, according to an article on Business Wire, they're about to become known as the area's premier bakery, and under a new name, too.
Introducing Bread & Batter Bakery!
Their new name, or brand, 'reflects the heart and soul of what we do - crafting delicious bread and sweet treats with love and care.'
Bread & Batter Bakery To Open Doors at 'The Academy' on April 4th
In addition to the name change, the big news for those of us on the Dutchess County side of the river is that come April 4th, the new Academy location of the bakery will be open for business.
According to Executive Pastry Chef and Director of Operations, and CIA graduate Kristina DePalma-Ortiz,
This is an exciting moment in the culinary history of Poughkeepsie. Bread & Batter will make premier handcrafted baked goods, using only the finest ingredients. Each baked good is wholesomely and lovingly produced and in our opinion on par with the finest five-star pastry shops in the world.
Customers can expect wholesale freshly baked options like cakes, breads, cookies, croissants, a line of retail chocolates, and event catering as well.
Find out more about The Academy Bread & Batter Bakery location here.
Resorts World Hudson Valley Opens Doors In Newburgh
The grand opening for Resorts World Hudson Valley, located in the Newburgh Mall on Rt. 300 in Newburgh, took place on Wednesday December 28th at 10:00am.
'Dying' Hudson Valley, New York Mall Now 'Ultimate Destination'