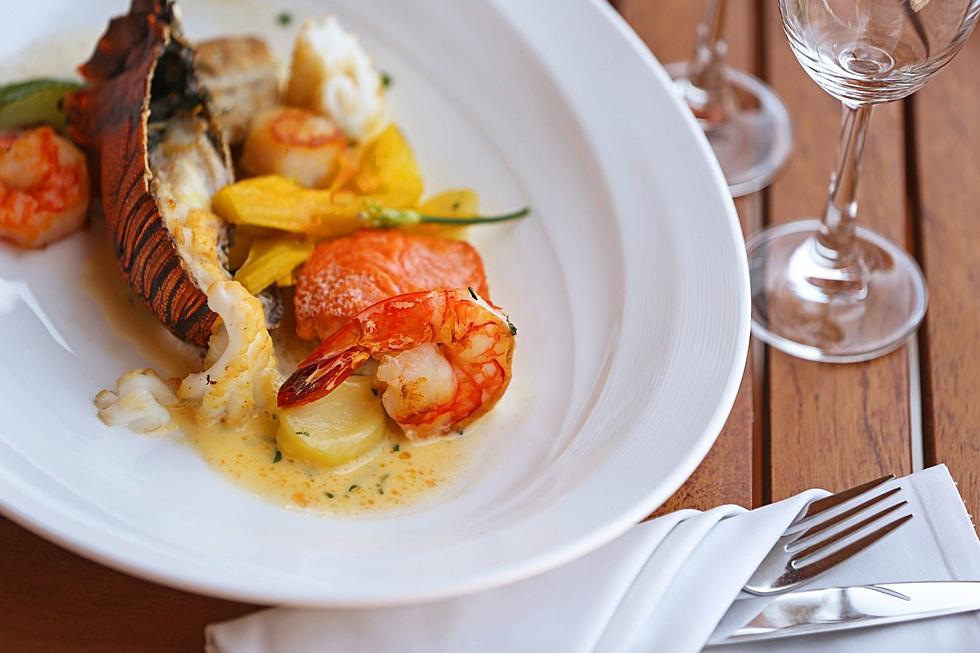 Middletown, New York Reels in a New Seafood Restaurant
Canva
I'm all about everything new. Whether it's the latest hair care products, hiking trails to explore, or even a new eatery, count me in.
Thankfully, here in the Hudson Valley things are always changing. As we said goodbye to some businesses and restaurants, we have also welcomed new ones in.
The more opportunities that are in our area, the more that we can grow, expand and help one another within the community.
It makes me happy to see new businesses land in the Hudson Valley. It adds to the fun to-do list of exciting things to try next.
The Hudson Valley doesn't have many seafood restaurants. Where was the last one that you went to? I hadn't heard of a new one opening until a few weeks ago.
Orange County residents are excited about this new business.
Hook & Reel Cajun Seafood & Bar is located in Middletown, New York. It will be the new hotspot. They are already looking forward to bringing catering options, dine-in experiences, job opportunities, and more to the Hudson Valley. 
Conveniently located near Dunning Farm Plaza, it is located in Orange Plaza near businesses such as Marshall's, Bath & Body Works, Kohls, and more.
This restaurant chain had its start in 2013. By the end of March 2022, the plan is to have over 28 of these locations throughout the states.
Construction and planning are currently happening on this new, Middletown business.
This used to be the old Chuck E. Cheese location in Orange Plaza.
Hook & Reel plans to bring that southern feeling to New York. Their "genuine-down home feel" is something that they take pride in. With a twist, savory flavors, and that "backyard" experience, you can almost pretend you're in the south for a short while. 
They also have many different seafood deals that suit the entire family or friend group.
Hook & Reel Cajun Seafood & Bar
Hook & Reel Cajun Seafood & Bar
8 Orange Plaza, Middletown NY 10941
Take a look at their upcoming menu, hours, and specials here.
Where is your favorite place to eat in the Hudson Valley? Do you have a top three? Share with us below.
New Restaurants Coming to the New York State Thruway
These restaurants will soon be open along the New York State Thruway.
Top 9 Secret Menu Items You Can Order at Hudson Valley Restaurants
Did you know that many Hudson Valley restaurants have a "secret menu?" The next time you're at the drive-thru, you may want to order one of these little-known selections that may possibly be tastier than anything on the real menu.