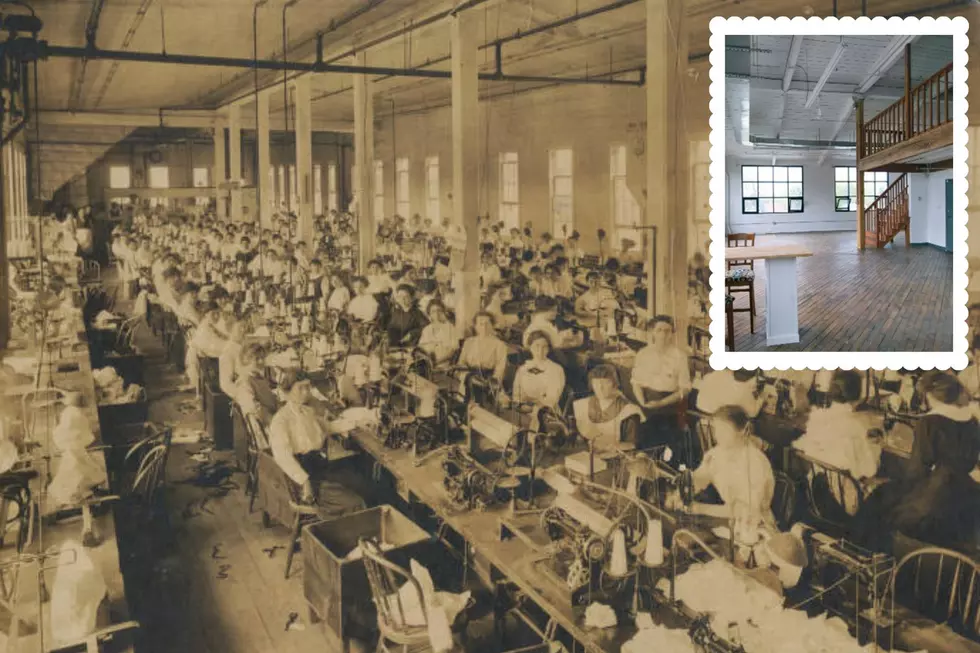 You Can Now Live in a 1920s Shirt Factory in the Hudson Valley
Canva, The Shirt Factory, New York Heritage Digital Collections
Have you ever thought about where you currently live? Do you live in a new place or were there people who resided there before you?
Some of us may already have these questions answered but what if we lived somewhere that was once a business? Those who reside in a historic building within the Hudson Valley may not even know how symbolic their home is.
Did You Know That You Can Now Live In A 1920's Shirt Factory In The Hudson Valley?
There is so much astonishing historical information that lies within the Hudson Valley. In Ulster County, there are several buildings, historical markers, and statues that show the rich history that lives on there.
According to The City of Kingston,
"Kingston, dating to the arrival of the Dutch in 1652, is a vibrant city with rich history and architecture, was the state's first capital, and a thriving arts community."

 
Kingston, NY Has A Lot Of Beautiful And Historical Churches
"The oldest church still standing is the First Reformed Protestant Dutch Church of Kingston which was organized in 1659."
Most importantly, Kingston has been known for being New York's very first capital.
"Kingston became New York's first capital in 1777, and was burned by the British on October 13, 1777, after the Battles of Saratoga. In the 19th century, the city became an important transport hub after the discovery of natural cement in the region, and had both railroad and canal connections."
Kingston is filled with more than just historical homes and churches
Kingston, NY Factories Employed Thousands Of Residents In The 1900s.
According to the New York Heritage Digital Collections, 
"F. Jacobson and Sons was located at 77 Cornell Street, Kingston, New York. Employees at F. Jacobson and Sons work on sewing shirts. The Kingston F. Jacobson and Sons was opened on February 13, 1917. The company had factories in Delaware, Maryland, New Jersey, and New York."

 
The Shirt Factory In Kingston, NY Is Now Over 100 Years Old
Friends of Historic Kingston has provided the community with unique, historic photos.
Friends of Historic Kingston also showed pictures on social media. They shared a picture of women working in the year 1923 in the factory.
The Shirt Factory was also known as the Fessenden Shirt Factory.
What Is The Shirt Factory Known For Today?
Not only is The Shirt Factory,
"a unique location of artist studios, workspaces, lofts and creative businesses"

 
but it also is a place that Kingston residents call home.
This apartment and condo building is a renovated factory. It's fascinating that it provides residential and commercial spaces and was once a place of employment in the 1920s.
Do you know of any historical homes, churches or buildings in the Hudson Valley? Share with us below.
10 Most Expensive Places To Live In New York In 2021
It's no secret that when you live in New York State, you pay a lot in taxes. Where are the 10 most expensive places to live in our state?
Here were the 10 most expensive places to live in New York State for 2021:
Historic Hudson Valley Building Revived as New Business
A historic Hudson Valley building is getting a second life as a new business that will show off the beauty of the region.