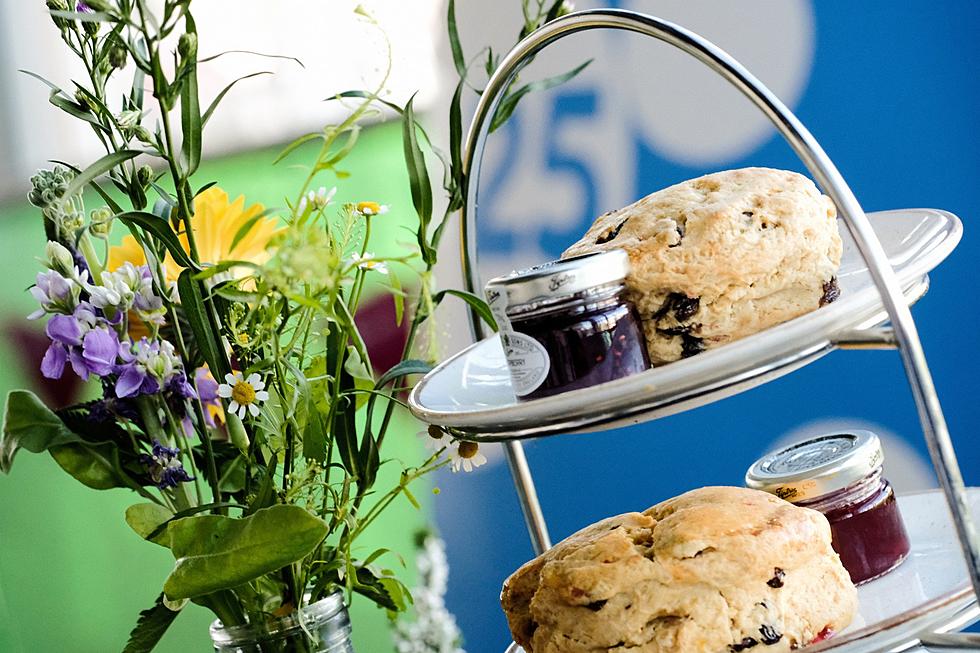 Cool Spots For Hot Pots? High Tea Hidden Gems in Hudson Valley NY
Getty Images/Thomas Jackson
Maybe its because I have been hearing too much about the royal families of other countries that I have been looking into "High Tea" location here in the Hudson Valley NY. While there are many great places that you can purchase high quality tees, what about places where you can have the afternoon experience of a true "High Tea?"
What is "High Tea?" It is a break in the middle of the afternoon where you take time out to relax, share conversation with a friend and enjoy a few sandwiches, and a few sweets. The sweets can include cakes, cookies, and scones, to name just a few. The sandwiches can be everything from cucumber to salmon to many different types.
Where can you have one of these "High Tea" experiences in the Hudson Valley?
The first place that a friend recommended to me was Florrie Kaye's Tea Room in Carmel (69 Gleneida Avenue Carmel, NY 10512). The recommendation came from someone who couldn't stop raving about their scones. He went on to tell me that the High Tea there is "Divine." I looked at their website, they have a true "High Tea" and also have a children's version too.
While Harney & Son's Tea Shop in Millerton NY does not have a "High Tea" per se, they do have a little area where they serve sandwiches and desserts along with their lovely teas. Yes, you can have a cup of almost anyone of their teas along with a sandwich or scones. Delicious? Yes, not that "high tea" experience, but great if you are in Millerton. 
Are there other places to enjoy a "High Tea Experience" in the Hudson Valley NY?
There are a few places that people have suggested to me, I haven't been able to enjoy tea there yet, but I am sharing what I found with you here:
The Kingston Tea Room, Fair Street in Kingston. The menu looks, great with availability Wednesday through Sunday (make a reservation). $60 per person, pre-fix, plus tax and gratuity.
Cranberry's at Tilley Hall, West Market St, Hyde Park NY.
It looks like they only do a High Tea on special occasions. Their hours are not yet back up to pre-pandemic schedules.
Maggie's Tea Room at The Red Hook Inn, Red Hook NY
Route 9 Red Hook. Looks like the pandemic and health issues with the owners' sisters has had her close the tearoom. Hopefully, it will reopen one day.
Charlottes Tea Room, Warwick NY
I haven't had the pleasure to take tea here yet, either, but this is another location that has come to me highly recommended from a friend. I can't wait to try it.
Is there another place to be able to enjoy the "High Tea Experience" in the Hudson Valley, NY? There are a lot of places that sell amazing teas, but where are the ones where you can get that lovely afternoon escape? Thank you.
The 15 Top Tea Rooms In New York State
Tea Rooms and Tea Houses are popping up all over Upstate New York. Here are 15 of the best.
Six Things You Didn't Know Tea Bags Can Do
Tea Shops of the Hudson Valley
These aren't your typical tea shops. They are all very traditional while offering something out of the ordinary. Making a Tea Trail to all of these shops would be very rewarding. They all have tea in common but each has something special they offer in addition to fine tea. Explore this gallery then go explore this Trail of Tea.