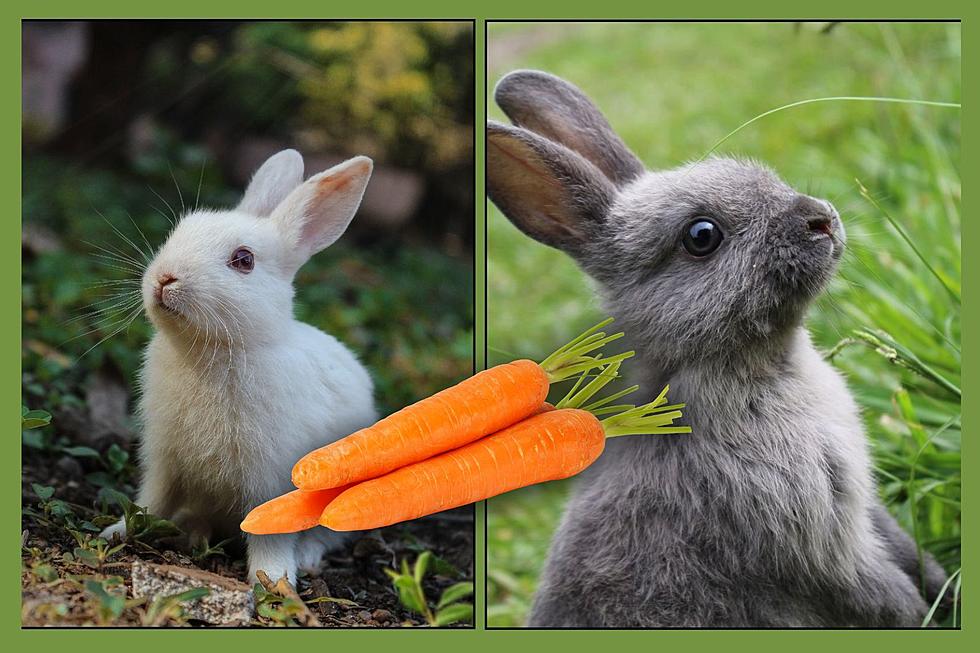 Your NYS Garden Being Eaten? Could It Be This Silly Rabbit?
bhunter/canva
You have been working hard on your garden for the last couple of months. You started your seeds in the winter, planted the seedlings as soon as you knew that the last frost had taken place, so when you went to pick your vegetables, and they are gone. What happened?
What do you think is enjoying your vegetation? Could it be deer? A bear or a ground hog? Is there some new animal that could possibly be eating your vegetables? Or is it duck season or (wait for it) is it rabbit season?
Does New York State have a rabbit season?
Yes, New York State very much so has a rabbit season. Will you be seeing Bugs Bunny or Elmer Fudd? Probably not, but there are a few different types of rabbits that you will find in New York State, and you might also find them in your garden. Rabbit season in NY is October 1, 2023 through March 17, 2024. 
What is the most common rabbit that you will find in New York State?
The most common types of rabbits that you will find in New York are both in the Cottontail family. Do they have fluffy tails like the Easter Bunny? Remember that while these rabbits are cute, they are potentially the ones eating your crops. The rabbits that are most popular are the Eastern cottontail (Sylvilagus floridanus), the New England cottontail (Silvilagus transifionalis), and the Snowshoe hare (Lepus americanus).
Do you think that rabbits are the ones behind the munching of your garden?
10 Things To Keep Deer And Rabbits From Eating Your Plants In NY
Can You Spot The Odessa Jackrabbits Around Town?
Own This 1885 Quaint and Vibrant Bed & Breakfast Known as 'The Bashful Rabbit'
This bed and breakfast is a historic home built in 1885. It is located in Schoharie County in the beautiful town of Sharon Springs. It is operating as "The Bashful Rabbit Bed and Breakfast. It's for sale for $415,000. There is a formal dining room and an updated spacious kitchen. A sitting room has a billiards table, couches, board games, and a television. The first floor also has a two-bedroom apartment with its own kitchen, living room, and dining room.
The second floor has seven brightly colored guest bedrooms with accompanying bathrooms. Two suites contain extra living rooms. There is another two-bedroom apartment on the second floor with an office. There are two more rooms, one for laundry and another for a storage closet.
A large backyard is fenced in and a side yard with a fire pit for late summer evenings. The village of Sharon Springs is quaint with shops and historic buildings and close to Cooperstown and Albany.