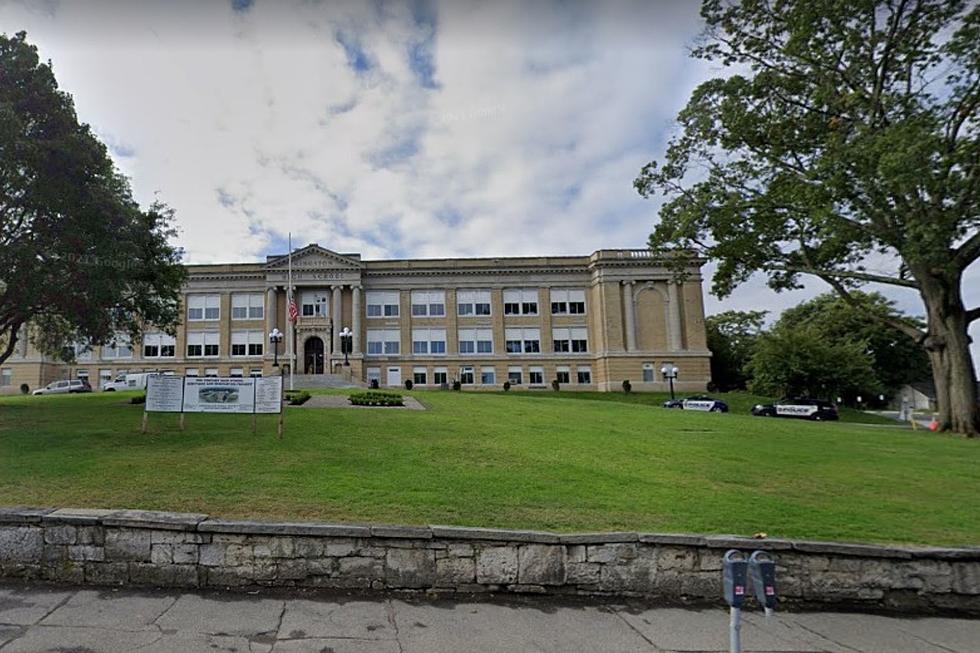 Fight at Kingston High School Leads to Seriously Injured Student
Google
Police say a fight involving students started Wednesday in the Ulster County High School cafeteria.
According to multiple reports, a student at Kingston High School was seriously injured during a fight that took place in the school's cafeteria at around noontime Wednesday.
Fight at Kingston High School
Ulster County Sheriff's deputies assisted Kingston Police on the scene and according to School superintendent Dr. Paul J. Padalino the situation led to a hold in place at the school,
"At approximately 12 PM today, Kingston High School (KHS) went into a Hold-In-Place to allow security and staff to address a student altercation in the cafeteria."
Superintendent Updates Families
Padalino posted an update on the school website saying,
"As you all know, a student was seriously injured at Kingston High School in what I call an attack this afternoon. This act was reprehensible and unacceptable. The students involved are being held accountable and will be subject to not only our code of conduct but also all legal avenues."
The superintendent also said that the attack wasn't random, "This was not a random attack, and it goes beyond the school walls." The fight lasted approximately 18 seconds and according to Padalino school security was first on the scene, followed by the school's medical team. A call to 911 was placed immediately and when first responders arrived they transported the victim to the hospital. Reports are saying the victim was seriously injured and remains hospitalized.
Support Staff Available in Kingston
Padalino also said,
"KHS Support Staff was at the ready at 12:45 pm today to support the students who witnessed this attack. Staff were notified that anyone who needed support would be given the opportunity to speak to a trained professional. The CISM Team has been activated and will be available for all students, faculty, staff, and families who may need it."
Increased Security at Kingston High School
Kingston High School will have increased security and law enforcement on campus throughout the day Thursday and all students will have bags checked upon entering the building until further notice according to the school's website.
What's a "Hold-in-Place"?
Most schools have steps they take when security issues arise on school grounds and Kingston, like many Hudson Valley schools, uses a hold in place to limit the movement of students and staff while dealing with short-term emergencies according to the school district. Once a hold in place is in effect students in hallways are directed to return to their classrooms and students already in classrooms are required to remain in place until further notice.
Superintendent Padalino posted online that the "Hold-In-Place" was lifted about 45 minutes after it was initiated and at around 12:45 P.M. the High School resumed normal operations. Padalino also said, "I would like to thank our KHS staff for their quick response in handling this situation, and our students for their cooperation during the Hold-In-Place."
Once more information becomes available regarding this investigation we will update this article.
7 Most Violent Streets in Kingston, New York
Violent Streets in Kingston, New York
Top 10 Pizzerias in Kingston, NY, According to Google
These Ulster County Pizzerias have a rating of 4.4/5 Stars and higher, and have more than 50 reviews on Google.