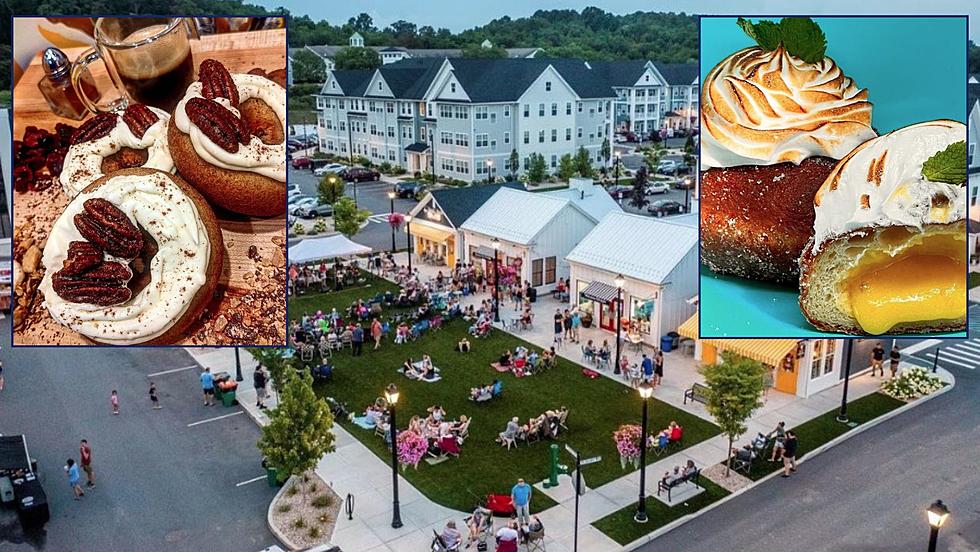 Eastdale Village Adds New Doughnut Shop to Flourishing Poughkeepsie, NY Community
Eastdale, Instagram/Doughnut Dolly, Instagram
Things are getting a little sweeter at Eastdale Village in Poughkeepsie.
The Dutchess County development has quickly become a busy bustling village that looks like it was plucked directly out of a Hallmark movie. 26 businesses call Eastdale Village home and it looks like that number is about to tick up to 27.
Eastdale Village has announced the addition of Doughnut Dolly to the Eastdale Village business lineup.
According to the Doughnut Dolly website, they make their delicious from scratch "with no preservatives or additives."
One quick look at their Instagram account had my mouth watering. Needless to say, we think they'll be a popular destination when they open up this year.
Eastdale Village Expands in 2023
Doughnut Dolly joins another new establishment calling Eastdale Village home. Back in January of 2023 Eastdale announced the addition of a new sushi and hibachi restaurant, Tomo Asian Fusion. In a social media post, they explained further that Tomo Asian Fusion is a spinoff concept by Chef Tomo Lin from Mr. Sushi & Grill in Middletown, NY.
There's no official opening date, but driving past Eastdale Village you'll notice they're working rather quickly. According to the Tomo Instagram account, they should be open sometime in the Spring of 2023.
There's a good chance both Tomo Asian Fusion and Doughnut Dolly will be opened by the time the warmer weather rolls into town. And their timing is impeccable, as Eastdale Village has announced the return of the insanely popular Second Fridays.
On the Second Friday of every month starting in May, Eastdale Village will host a free block party of sorts. Food trucks and live music will be on-site and of course, all of the amazing Eastdale shops will be open too.
If you're itching for a doughnut right now, may we suggest one of these Hudson Valley donut shops?
10 Delicious Donut Shops To Visit in the Hudson Valley
Every day is National Donut Day at these 10 donut shops across the Hudson Valley!
Holy 'Donnoli!' Donut, Cannoli Mashup Rolls into Beacon, NY
Donut + Cannoli = Masterpiece. Hudson Valley foodies will be flooding to Beacon for this sweet treat!
The Ten Best Apple Cider Donuts in the Hudson Valley
These are the best places to enjoy the greatest donut ever created, according to the Hudson Valley