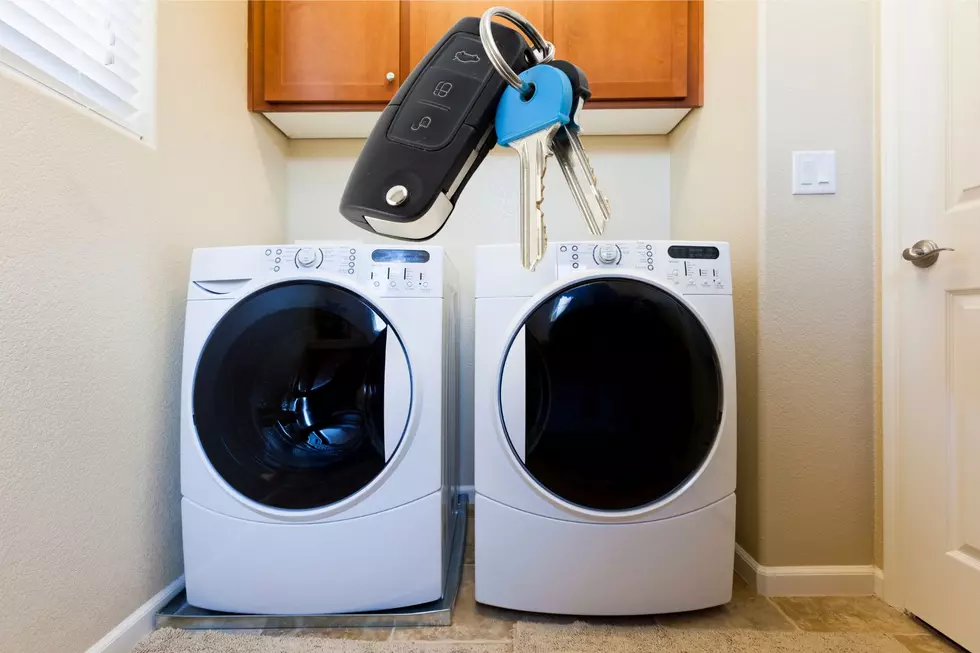 Who's to Blame? Hudson Valley Couple Looks to End 'Lost in The Laundry' Argument
Canva
Who's side are you on?
If you are in a long-term relationship you already know that there are numerous things that can lead to you and your special someone getting into an argument. Some say the longer you are together the more things you'll have to fight about! If you've ever been in a "lovers quarrel" you know that sometimes you'll to any extreme to win the argument...LOL!! Some couples will even ask their favorite morning radio show and their fans for some help in deciding who is to blame.
Lost in the Laundry
Shelly send us a message earlier this week explaining the recent argument she and her husband have been dealing with. Shelly is hoping that we can help in putting an end to it. Here is what she sent us,
"Last week my husband took my car to work with him to fix a few small things that have been lingering. When he got home, he threw his work pants in the hamper with all the other dirty clothes, showered, and went on with his night. At some point that night, I grabbed the hamper and threw the clothes in the washer. When they were done I put them in the dryer and went back upstairs to make us dinner. When I went back downstairs a short time later I heard a "clank-clank, clank-clank" coming from the dryer so I opened the door and started digging through the damp clothes only to find my CAR KEY FOB!!!
After I found it I went outside to try and unlock my car to make sure it still worked. Nope DEAD!! My $300 key fob totally FRIED! I then (in a not-so-calm tone) ask my husband why he didn't hang it back up on the key rack when he walked in the door where it belongs! He then (in a not-so-calm tone) asks me why I didn't check the pockets of his pants before throwing them into the wash! I say because your pants were in the hamper with dirty clothes that are READY to be washed and if you put clothes in the hamper, that means they're good to go! But no, he insists the person throwing the clothes in the washer is the one who should check to make sure nothing is in the pockets. But I-being his wife, not his mother-don't think I need to babysit his laundry habits so it's not my bad! Right? Who gets the blame guys?"
My Two Cents
YIKES!! I'm leaning on Shelly's side of this one. I think that the person who wears the clothes is the person responsible for emptying their pockets before they put the clothes in the hamper or laundry basket, if they don't and something gets destroyed or lost in the laundry they are to blame. My opinion might have something to do with the fact that when I was younger and my mom did my laundry she always told me that if I left money in my pockets and she found it in the dryer it was hers...LOL!
What do you guys think? Call or text us through the Wolf country app.
7 Best Times Of The Year To Make Money As Airbnb Hosts in New York
New York homeowners Made $115 million in 2021 with Airbnb
Catch 13 Full Moons in 2023. Here's the Schedule...
2023 is the year of 13 Full Moons! That has to mean something special right?