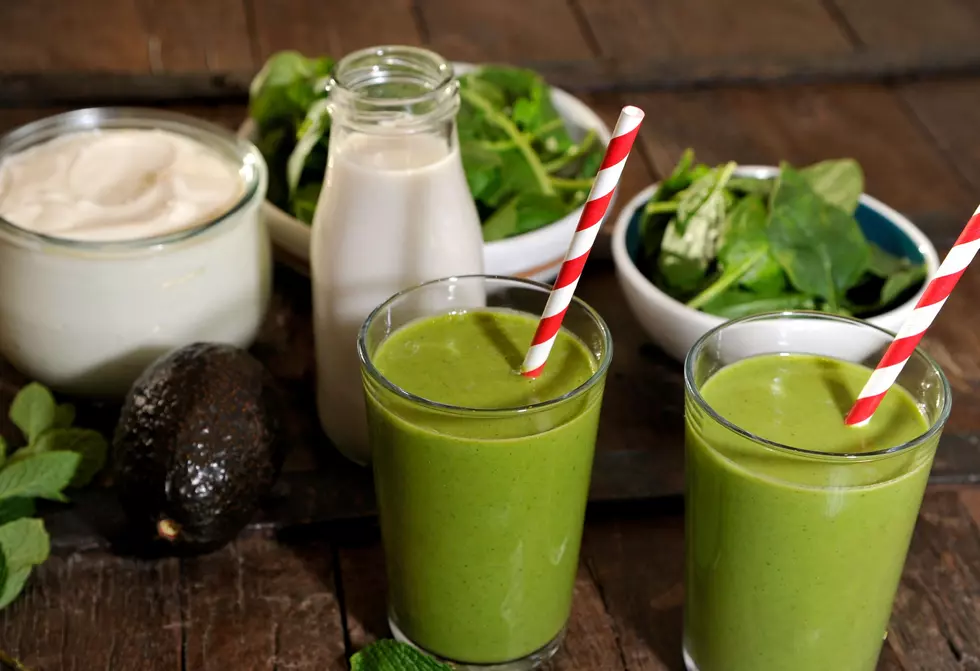 Celebrate National Green Juice Day in the Hudson Valley
John Sciulli
In my book, every day is a celebration. Today, January 26, 2021 marks National Green Juice Day. With that being said, don't forget to get your greens in on this special occasion. A few years back, I really got into smoothies and green juices on my health kick. I felt so much more alive when I drank Green Vibrance on a daily basis. If you're looking to add more liquid veggies into your lifestyle, you can try those. I also heard that 1st Phorm, Opti Greens are great as well. I used to make smoothies at home and they never really turned out quite like the to go ones. The trick to not tasting your greens too much is adding in other items to mask the taste. I typically enjoy fruit, protein powder and a little green into my smoothies.
At least once a week, I head to my local smoothie places. Depending on where I am within the Hudson Valley, I like to treat myself to a delicious drink. Here are a few local hot spots that I absolutely love.
Blend is one of my favorite places to visit in the Hudson Valley. They have a huge selection of salads, wraps, bowls and smoothies. I also enjoy their wellness shots and cookie dough bites. Check them out at one of their many locations. Blend Smoothie Bar is located in Middletown, New Windsor and Mohegan Lake.
Vitality Bowls is such a delicious smoothie spot. They take pride in making sure your order is 100% correct, always asking about food allergies and using the highest level of ingredients. They have a different selection of food, snacks and lunches. I love mixing my smoothie with their lemonade and green blend. Vitality Bowls has locations available in Wappinger Falls, Plainview and Smithtown.
Howell's and Sunflower Café
This local café has a variety of breakfast, lunch and to go goodies. At this location, you can choose from their homemade juices, wellness shots and even make your own smoothies. Enjoy your green smoothie while strolling around the cute little town of Goshen. You can check out the history behind this village and why it's known for its race horse track.
Sissy's Café is located in the heart of uptown Kingston. This local café has all the feels and ambiance that you could imagine, right in this historic district. They offer breakfast and lunch with vegan options as well. Their raw juices are delicious, stop by this cute little café and see what it has to offer. Be sure to stroll past the Peace Park and local murals after your visit.
Where are places within the Hudson Valley you like to visit for smoothies? Share with us below, I hope that these recommendations have helped.
18 Sunday Supper Ideas