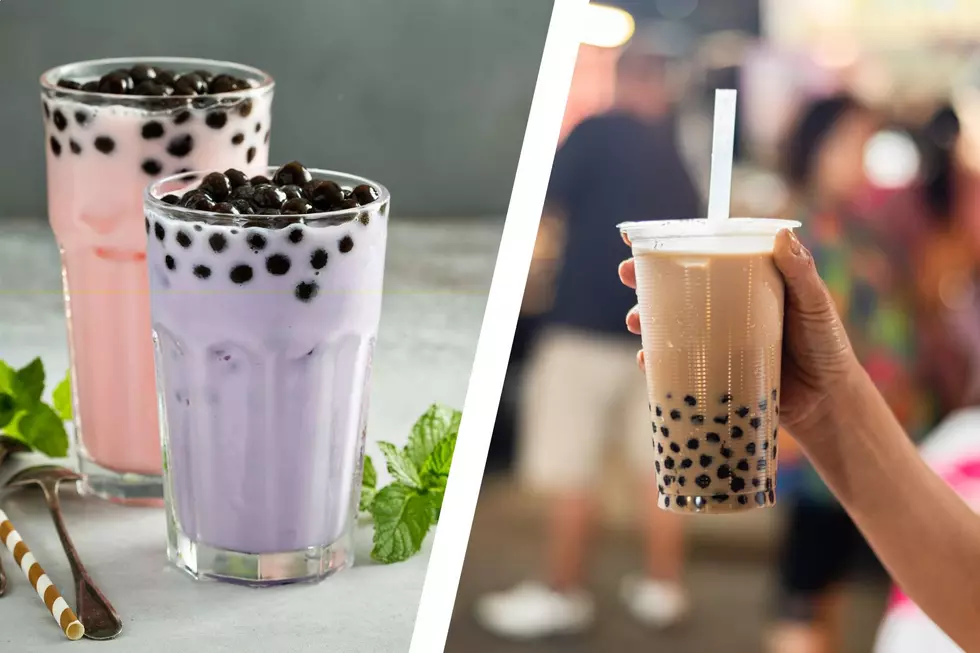 Sip-Sip Hooray: Where to Get Bubble Tea in The Hudson Valley
Canva
Calling all tea lovers, this one's for you.
Drinking tea has been known to boost immune systems, decrease inflammation and provide beneficial health advantages. Personally, I never drink coffee, only tea. Being an avid tea drinker, (connoisseur), I can proudly say that I've tried a lot of teas.
Tea lovers can enjoy a wide variety of different flavors such as green to chamomile, early, gray, English breakfast, rose, hibiscus and many more.
There Are Hidden Benefits Of Drinking Tea
Certain teas are known for providing beneficial factors to our health. Green tea can be consumed for increased antioxidants, chamomile tea reduces stress and increases sleep while peppermint can aid in headache relief and upset stomach.
Have You Heard Of Bubble Tea?
Even those who aren't avid tea drinkers can appreciate the mystery behind bubble tea. Also known as boba milk tea, this started in the 1980's in Taiwan. It was then brought to the US in the 1990s.
Some claim that there is nothing like bubble tea. It consists of tea with a sweet taste paired with tapioca balls ( also known as pearls or boba) that are chewy.
Depending on the business and location, bubble tea can vary. The most popular tea combination includes black tea, milk with a sweetener and lastly, tapioca balls and served cold. It can be described as sweet or even creamy. Others can include green, strawberry, almond, thai and more.
Can You Eat The Balls In The Bubble Tea?
These chewy tapioca balls can be ingested but chewed first before digesting. Boba is a slang word for the tapioca balls in bubble tea.
Where Can You Get Bubble Tea In The Hudson Valley?
Toppings
 287 Windsor Hwy, New Windsor, NY 12553
Toppings is located in New Windsor and Wappingers Falls, NY. They have frozen yogurt, acai bowls, bubble tea and more.
Delish Frozen Yogurt Café

188 Main St, New Paltz, NY 12561
Delish Frozen Yogurt Café is located in New Paltz, NY. They provide the community with smoothies, acai bowls, frozen yogurt and bubble tea.
Tea Talk

2600 South Rd, Poughkeepsie, NY 12601
Tea Talk is located in Poughkeepsie, NY. They are a locally owned tea house that serves traditional and bubble tea options.
Have you ever tried bubble tea before? What did you think of it? Share your story with us below. Cheers!
25 Best Coffee Shops in Dutchess and Orange County
We've put together a list of 25 best coffee shops located in the Hudson Valley
The 15 Top Tea Rooms In New York State
Tea Rooms and Tea Houses are popping up all over Upstate New York. Here are 15 of the best.