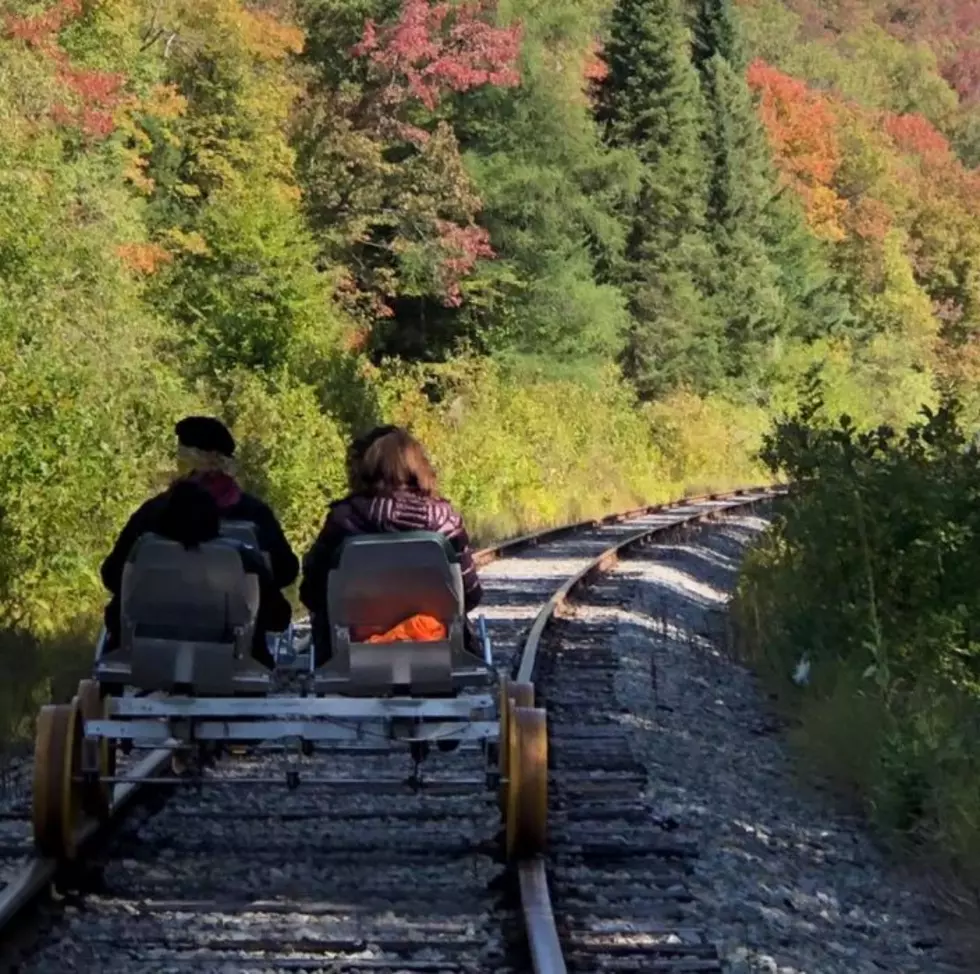 All Aboard The Adirondack Railbike Adventure This Spring
https://www.facebook.com/AdirondackRailBikes/photos/a.1810354245746343/3388822557899496
Hopefully, by spring more activities will be opening up but I know that we will still want to do outdoor adventures. This is something I've always wanted to and it's not a far drive from the Capital Region. It's the Adirondack Railroad offering their Adirondack railbikes coming this May.
I know a lot of families that have done the railbikes and I have heard nothing but great things. Not only do you travel on railroad tracks through the Adirondack Mountains, but you get some serious exercise.
The new railbikes are located just outside of Utica at Thendara Station in Herkimer County. You will travel the railroad tracks through the Adirondack Mountains for a six-mile railbike adventure. You can get a different and beautiful perspective of the Adirondacks. The ride takes about an hour and a half to two hours long.
Enter your number to get our free mobile app
The Adirondack railbikes are four-seat pedal-powered vehicles that will allow riders to go along old railroad tracks that are closed off to other traffic according to News 10 ABC. 
The Adirondack Railroad Railbike will start its season on Saturday, May 8th but it will begin selling tickets on March 1st. Tickets are $147 for a ride for four people. Check out The Adirondack Railbike website for more information and to buy tickets by clicking HERE.
This sounds like so much fun and it's only an hour and forty-five minutes from the Capital Region. I know I will be getting my tickets on March 1st. For directions click HERE.
LOOK: 'Muppets' Artist's Magical Woodland Home Could Be Yours