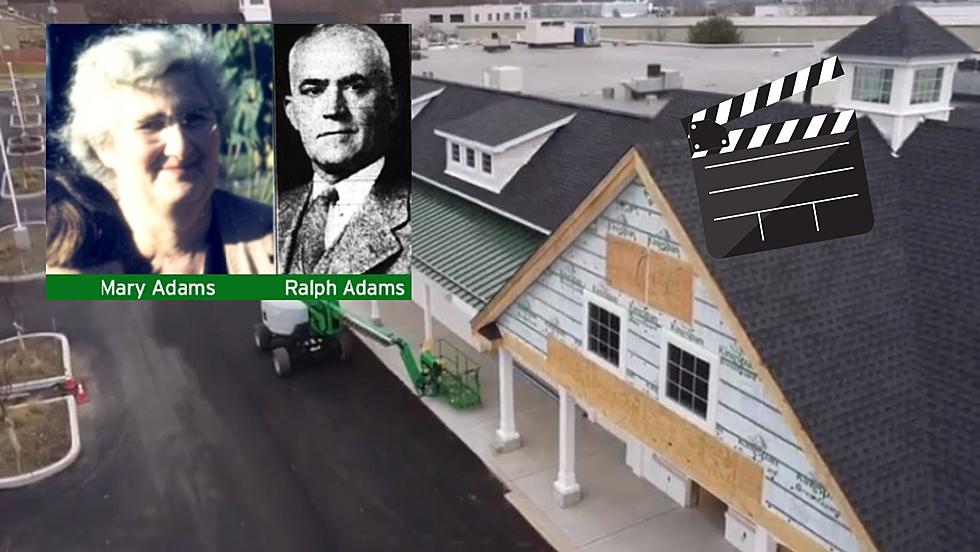 Mary and Ralph Adams Look-a-Likes Needed For New Wallkill, NY Adams Commercial
Adams Fairacre Farms Instagram/Canva
Adams Fairacre Farms is getting ready to open its 5th location this spring and they're welcoming the new store with a new commercial.
For the last few months, we've been watching ad the Wallkill (or is it Middletown?) Adams location was being built from the ground up. It looks like things are progressing nicely because they're already planning a commercial for their grand opening.
Adams Fairacre Farms Casting Call
In a social media post, Adams explains that they, "will be shooting a new commercial for our Grand Opening and we are looking for actors to play our founders Ralph and Mary Adams."
They're looking to cast men and women between the ages of 50-75, around 5'7 – 6'0 and who fit the profile of the photos above. This is a nonspeaking role only filming for 1 day in March, but costumes will be provided and actors will be compensated.
If you  or someone you know resembles the Adams founder you're asked to email webmaster@adamsfarms.com the following information:
Photo of yourself.
Short bio.
Contact information
An Update on The 5th Adams Fairacre Farms Location
On February 7th, 2023 Adams shared an inside look at the construction progress at the Wallkill location, take a look"
The Wallkill store update explains that the 5th location has  "made great progress since our last update! Interior work is progressing nicely, while painting, flooring, cabinetry, and trim carpentry are all underway."
They wrap up the update by saying "We can't wait to see you in Spring 2023." Add that to the commercial shooting in March of 2023, we're thinking Adams Fairacre Farms Wallkill/Middletown will be opening sooner rather than later...and we can't wait!
12 of the Hudson Valley's Favorite Florists
12 Hudson Valley florists that are sure to make buying flowers easy.
Kingston Stockade District Restaurants
This is by no means a list of every restaurant in the Kingston Stockade District but we had to start somewhere. This is however a great sample of the variety you will find if you visit Uptown Kingston for your next meal.
Take a BTS Look at Poker Face Episode 7 Filmed in Beacon and Chester, NY
Did you catch episode 7 of Poker Face on Peacock? 2 Hudson Valley arcades got the Hollywood treatment.