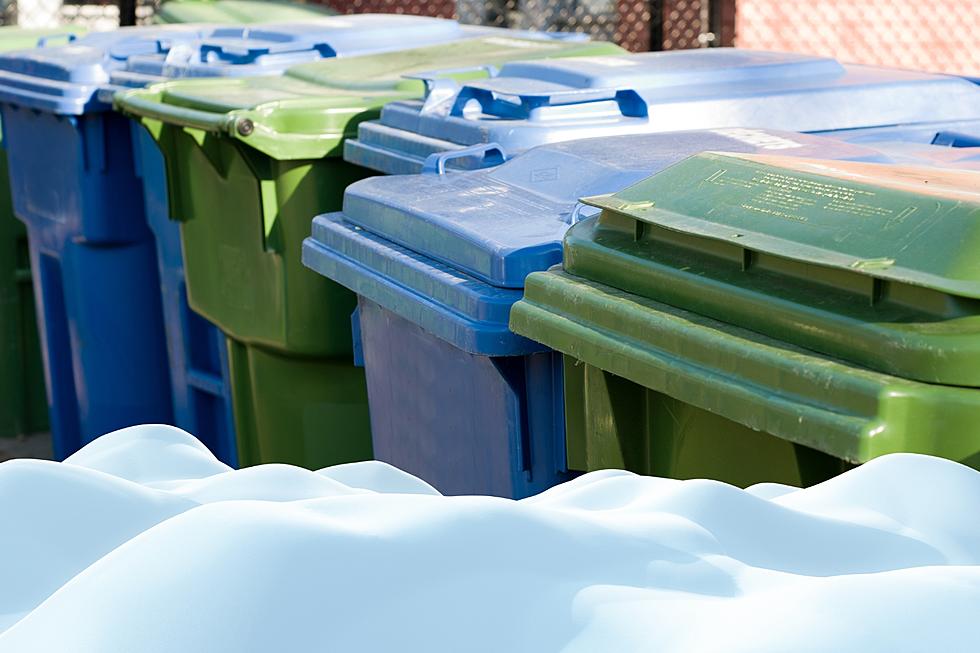 Wild Weather Will Affect Garbage Pickup All This Week
Canva
Before you put your cans out at the curb, you should know that there's a change in service for most Hudson Valley residents this week.
The Hudson Valley is still digging out from Monday's massive snowstorm. The nor'easter barrelled through New York triggering a state of emergency in several counties. Schools were closed, government services were shut down and non-essential personnel was banned from traveling on the roadways.
As a result of Monday's shutdown, garbage pickup was suspended in most cities and towns. Municipalities that offer residents sanitation services sent out alerts that trash pickup was postponed on Monday. The Hudson Valley's biggest private waste management companies even announced that they were shutting down for the day.
Royal Carting and County Waste both suspended service in the Hudson Valley on Monday. Residents were told to keep their garbage bins off of the streets in order to allow plows to clear the roadways. Garbage trucks were also grounded during the massive storm to keep drivers safe and avoid getting stranded in the thick snow.
As a result, pickups scheduled for the rest of this week will be delayed by one day. While those who had their service canceled on Monday are aware of the change, it may not dawn on customers with curbside service later in the week that their pickup day has actually been pushed back by one day.
The change in service for Royal Carting and County Waste just affects residential customers this week. Next week's pickup schedule will be back to normal.
12 Things You Should NEVER Recycle
While many people already know that recycling is good for the environment, they may actually be putting the wrong things in their recycling bins. Here are 12 items that most people think are recycled, but are usually just discarded into the trash at the transfer station.
The 5 Most Dangerous Roads In New York State
The most dangerous roads in New York.