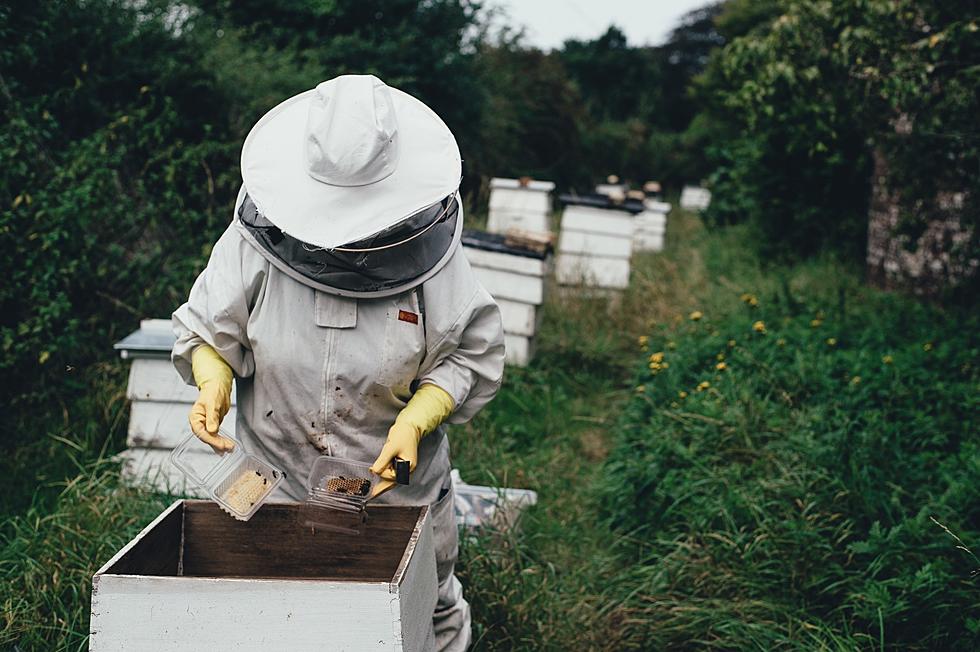 Why Are There So Many Bothersome Bees in New York This Year
Photo by Annie Spratt on Unsplash
Have you had to call the exterminator yet? I did. I had tried to avoid it, but when the bees had decided to take up residence near the front door of my house, just under the siding, I knew that I could not avoid it anymore, especially since it wasn't just something I could avoid by using the back door into the house, but now I knew that I was risking others when they came to my house, like the Amazon person and the postal person.
So what did I do? I sprayed them and waited a few days. Maybe I bought some more spray, but when the bees started stinging people I couldn't avoid it (or ignore it) any longer.
Why are there so many bees, and so aggressive this year in New York State?
I first spoke with a co-worker who has bees and asked her what I should do. She then proceeded to tell me how her bees right now are, well I can't share that word with you in print. Normally she said her honey bees were pretty mild and easygoing, but nope, not this year.
Why are the bees so aggressive and nasty this year?
I found out that while my co-worker was dealing with her honey bees, I discovered that I had yellow jackets, so I called the pest control company. They came out a few days later, said yes, these were yellow jackets and then told me that the bees were so aggressive because of the early days of intense heat here in New York, remember the days above 90 that we had in April 2023?
The bees are more aggressive, because (according to the pest control company) of the early heat and the excessive increase in the bee population in our area. While I had the yellow jackets to deal with, my neighbor had honey bees under their siding. They had to get the siding removed, and even remove interior drywall in order to get to the hive, the honey and the comb. I feel fortunate that it was only a few weeks of treating the aggressive yellow jackets.
5 Nasty Bees and Wasps That May Be Waiting to Sting You
According to the United States Forest Service, these are five of the most common stinging insects in Idaho. We grabbed their pictures, along with pictures of their nests, to help you identify what you found on your property.
Thousands of Bees Delay a Houston Flight, Funny Lady Live Tweets it All
Here's something you don't see every day. A swarm of bees delayed a flight out of Houston, TX yesterday after inexplicably congregating on the tip of an airplane wing. And thanks to Anjali Enjeti and Twitter, we got a front row seat.
Millions Of Bees Released On I-80 In Utah After Semitrailer Crash
25 million bees were released on I-80 in Utah after a semitrailer carrying 200 beehives overturned! 25 million! Can you imagine!? So scary.