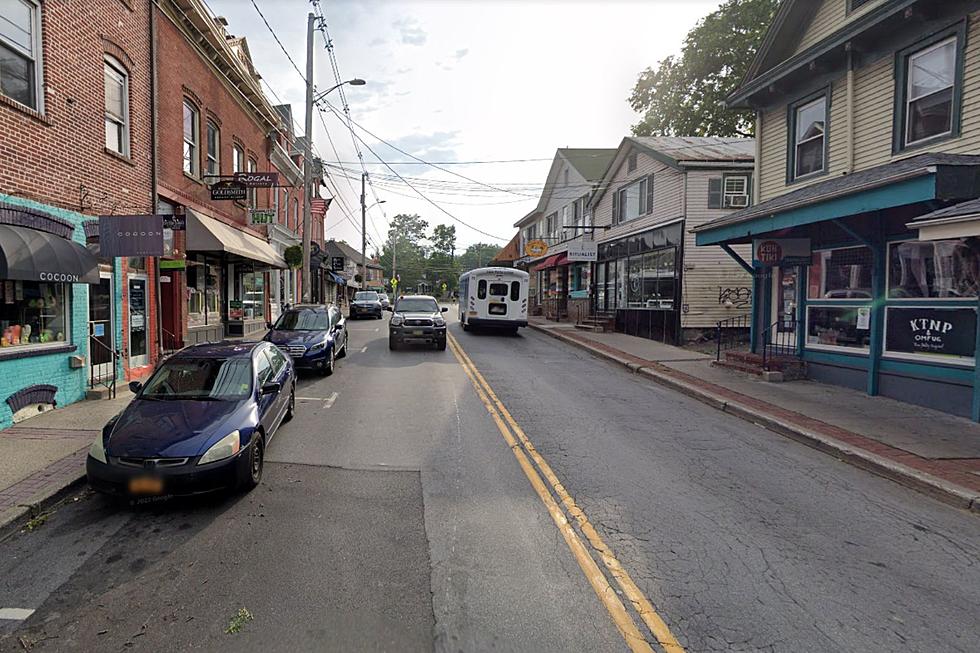 Shameless White Supremacist Vandalizing Cars in New Paltz, NY
Condo residents in New Paltz, NY recently woke up to find white supremacist propaganda stickered on their cars (Google)
The village of New Paltz, NY rolled their collective eyes this week when several residents woke up to find their cars defaced by an aspiring media personality hawking the ideas of race wars and white nationalism.
A New Paltz resident recently took to Facebook to share the unwelcome news. "Someone stuck this thing to my car. 1, It's for some white lives matter nonsense. 2, It's a sticker, and it's peeling off in the annoying way. Anyone know who is doing this?", they wrote. The sticker, which won't be shared here to avoid further spreading the hateful propaganda, led to some very disturbing content.
Racist Stickers Found on Cars in New Paltz, NY
The stickers, which were firmly affixed to the windshield of many cars in New Paltz, NY, had a QR code that led to a nearly 30-minute video containing clips of newscasts, YouTube posts, and other media in attempt to "prove" that white Americans are under attack from minority populations. Hateful comments reflected the community that the video is attempting to foster.
Links to Online Hate Communities
"Don't ever be afraid to appear to be racist. Do not relax around non-Whites. Even if there are tons of people around, they will attack you if they think they can take you", said one violently racist account. "I listen to [this video] when I workout. Hate fueled workout sessions", came another disturbing comment. Other videos hosted on the site included "Why and How Women Destroy Civilizations" and "The War on Men". Luckily, the New Paltz community wasn't swayed.
"QR code just links to a video. It's basically a white power message, nothing really interesting", observed one New Paltz resident. "Please contact the police. I think it's important to take these actions seriously", said another concerned commenter. It was a hopeful sign that as hard as some hateful people may try, racism and violence will be opposed in the Hudson Valley.
Best Outdoor Seating for Eating in New Paltz New York
New Paltz, New York is known to be a great town for grabbing lunch and dinner. Many of the most delicious spots offer outdoor dining. Here is a quick list to get you started on your New Paltz New York Outdoor dining experience.
25 Most Instagrammable Spots in New Paltz
Looking to up your instagram game? We've compiled a list of 25 places to take insta ready pics right in New Paltz.