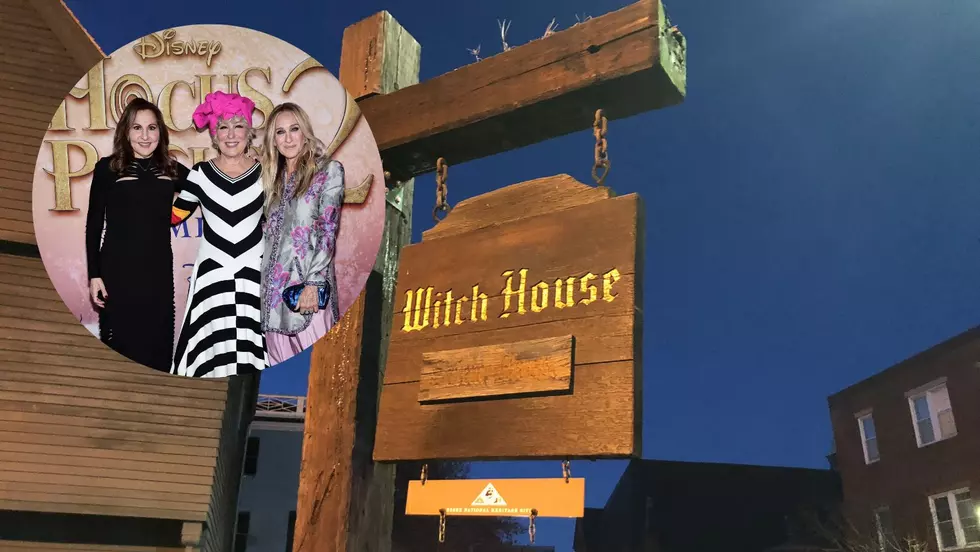 When Can You Start Streaming Hocus Pocus 2 in NY?
Getty Images/JBuono
SISTAS! It is time! I've been waiting almost 20 years for this. Hocus Pocus 2 is being released this week.
The Disney cult classic Hocus Pocus has gained an insane following since its initial release back in the summer of 1993. This might blow your mind, but the original Hocus Pocus was deemed a flop by movie professionals and it didn't really pick up steam until a few years later, once the film was played on TV.
With that being said, I have personally never been so excited for a new Disney movie to be released let alone a sequel.
A synopsis of Hocus Pocus 2 explains:
It's been 29 years since someone lit the Black Flame Candle and resurrected the 17th-century sisters, and they are looking for revenge. Now it's up to 3 high-school students to stop the ravenous witches from wreaking a new kind of havoc on Salem before dawn on All Hallow's Eve.
Anyway, I've been wondering all week when I will actually be able to start watching HP2. Can I start watching at 12:00 am on the dot on September 30th? One might think that would be the case, however, fans are saying otherwise.
Go ahead and make fun of me, but I somehow found myself in the middle of a Hocus Pocus fan page on Facebook and they seem to think Eastern Standard Time viewers will have to wait until 3 am on September 30th (which is 12 am Pacific Time).
I suggest, setting an alarm for 12 am on September 30th...take a quick peek just in case.
Will Disney + crash on Friday when a bunch of 90s kids flood the app to stream Hocus Pocus 2? Probably...
Hocus Pocus 2 is streaming on Disney + with no theatrical debut. You can also check out a Hocus Pocus 2 screenings around the Hudson Valley at Sugar Loaf in September and Barton Orchard's after Hocus Pocus LIVE on October 29th.
31 Pumpkin Patches Across The Hudson Valley To Visit This Fall
We came up with a list of 31 popular Hudson Valley pumpkin patches to visit this fall. Which one is your favorite?
List of the Top Halloween Haunts and Attractions in Upstate NY!
Spooks Start Soon! Here's a list of some of the most popular haunted attractions in Upstate NY and when they start for the 2022 Haunting Season!
Stay the Night at This Hauntingly Charming Millbrook Castle
Experience the haunted Hudson Valley with a stay at this charming, and allegedly haunted, Millbrook castle.