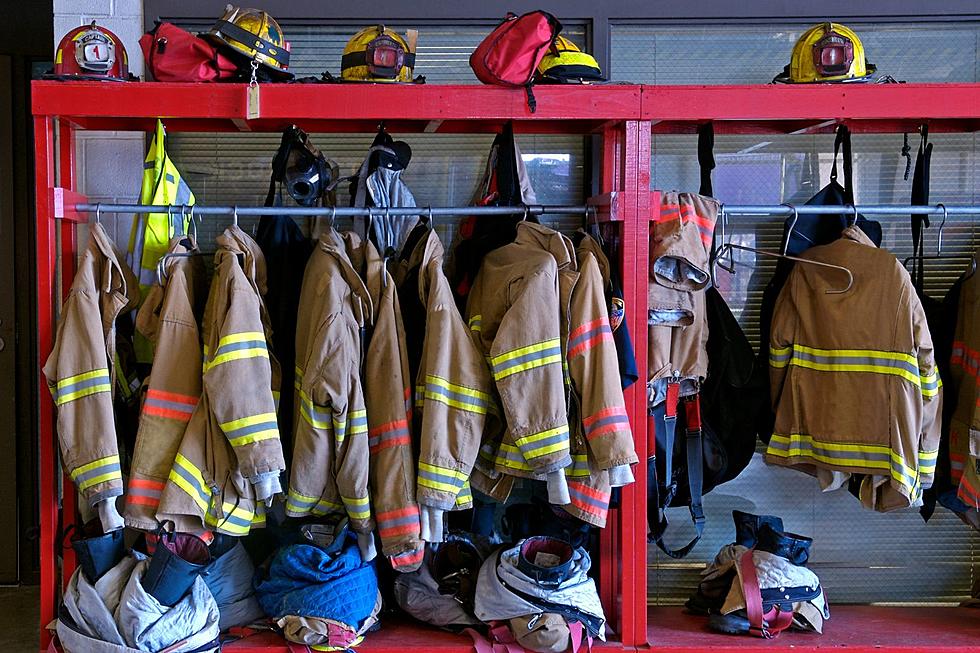 Upstate New York Fire Fighter Dies in Line of Duty
Canva
A 37-year-old firefighter lost his life while on the scene of an emergency in Columbia County, NY.
According to multiple Hudson Valley and Catskill region fire department Facebook pages, an area fire department is in mourning after losing one of its own last week. Stewart Hunt of the Ancram Fire Department has tragically died in the line of duty, he was only 37.
Ancram, New York Firefighter Dies in Line of Duty
It's a sad day when we have to share the news that an area first responder loses their life while on the scene of an emergency trying to help others in need. According to the Claverack Fire District's Facebook page, firefighter Stewart Hunt collapsed while operating at an emergency scene Thursday night (6/15) and passed away.
"Despite the immediate and valiant efforts of his fellow firefighters, law enforcement, EMS crews, and hospital staff, he was unable to be resuscitated. He was just 37 years old."
The post shared condolences for the fallen fire department and his family, who have been a part of the local volunteer fire community for many years. "Stew is the son of former Columbia County Fire Coordinator Bill Hunt. Bill served as Jim VanDeusen's right-hand man, as Deputy Fire Coordinator, for many years before being promoted to the top spot. Jim and Bill enjoyed a close and special friendship. We're sure Jim was there to greet his old friend's son and will keep watch over him until they are all reunited again. Rest in peace, Stew."
Wake & Funeral Information
Stewart Hunt viewing hours for family and friends will be held on Friday, June 23rd from 3 p.m. to 6 p.m. at Peck and Peck Funeral Home, located at 8063 NY Route 22 in Copake, New York according to News 10. A prayer service will follow from 6 to 6:30 p.m. Fire and emergency personnel are welcome to pay their respect from 6:30 to 8 p.m.
Funeral services will be held at 11 a.m. on Saturday, June 24th at Our Lady of Hope Parish, located at 8074 NY Route 22 in Copake Falls, NY.
New York's New License Plates
New York's newest custom license plates celebrate various regions of New York.
12 of the Hudson Valley's Favorite Places for Breakfast
12 of the best places to grab breakfast according to Hudson Valley "Foodies".